There are so many benefits to senior learning programs, from improving memory to boosting health and fitness. Discover lifelong learning resources in our senior community.
Never Stop Learning! Four Ways Seniors Can Continue to Learn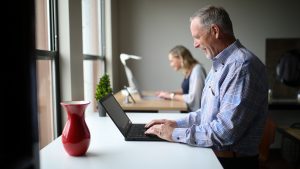 Senior learning does not have to slow down. The popular belief that it becomes harder to learn new things as we grow older is not true. Recent scientific studies have shown that the human brain retains the ability to absorb new information as we age as long as we continue to challenge ourselves, mentally and physically. At The Cedars, we know there are big benefits to lifelong learning for seniors, and our senior learning programs are designed to keep our members and residents learning, growing, and thriving in their retirement.
When we were infants and school-age children, the whole world was new. Our eager minds soaked up all this new information like sponges. As we grow older and more experienced and our daily lives present us with fewer opportunities to acquire new information and skills, we may start to feel that we don't pick things up as quickly as we once did or remember them as well.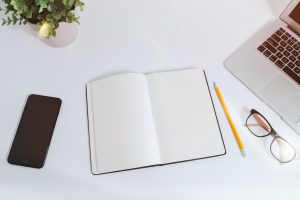 According to current neurological research, though, this simply isn't true. Often times we aren't pushing our brains as much as we once did and because older adults already have a deep reservoir of accumulated knowledge, we process the information we learn differently as well. Our ability to multitask does seem to lessen as we age but our ability to make significant connections between different types of information improves—"the wisdom of old age."
Senior learning is simply a different stage of lifelong learning. Preventing cognitive decline as we age takes effort, both mental and physical, but the benefits are unmistakable. The connection between our brains and our bodies is very real. By focusing on senior health and fitness, senior learning programs, and social activities for seniors, The Cedars community supports our members and residents as they continue to explore this wonderful chapter of their lives.
The Benefits of Lifelong Learning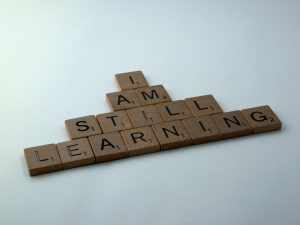 Strategies for Improving Memory
When we misplace our keys or can't recall someone's name, we may joke that we are having " senior moment." Our memory does not need to atrophy as we age as long as we care for it. According to recent scientific studies and books to improve memory, the keys to staying sharp as we age are:
Getting enough sleep. Many older adults find this more challenging as they age but the benefits of regular, restful sleep on brain activity are real.
Staying physically active. Simply taking a walk improves the flow of blood to our brain and boosts our cognition. The Cedars offers a wide range of health and wellness activities and classes to make it easier for our members and residents to stay active.
Socializing regularly. We are social creatures, and our brains light up when we are around others. The vibrant community at The Cedars helps seniors spark connections in daily life as well as in their brain.
Practice mindfulness. If we are disorganized, scattered, constantly thinking about the past or fretting about the future, we drain our brains. Recharge and refocus by training yourself to be in the here and now.
Watch what you eat (and drink). A balanced diet helps us maintain a healthy weight, which is crucial for brain health, and absorb the vitamins and minerals our brains need to grow. Reducing our sugar and alcohol intake, staying properly hydrated, and eating fish regularly  can all help maximize our brain power.
Increasing Senior Health and Fitness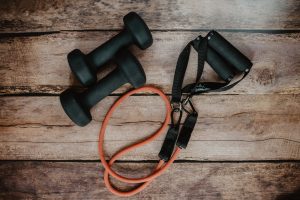 As you can see, learning in our later years starts with senior health and fitness. Studies have shown that exercise actually increases the size of the part of our brain tasked with memory and learning, even as we age.
Looking for senior fitness tips? Making regular movement and exercise part of your daily routine. The Cedars community makes it easy. Members of The Atrium have an indoor saltwater pool and jacuzzi with regular swimming and water aerobics classes. The Cedars community enjoys delicious, nourishing meals prepared from local ingredients in our fine dining rooms and cafes. There are weekly health and wellness classes, too—from chair yoga to tai chi to fall prevention. And outdoor activities for seniors, like our Cardio-Cognition class pairs brain challenges with brisk exercise to make the most of the mind-body connection.
 Senior Learning Programs
Many studies of senior learning continue to show that if we push ourselves, our cognition will improve. A Scrabble game is a fun diversion but it will not provide the same memory and brain boost of auditing a college class. Older adults at The Cedars finally have the free time to pursue their interests and passions, and we make sure our community is filled with lifelong learning resources.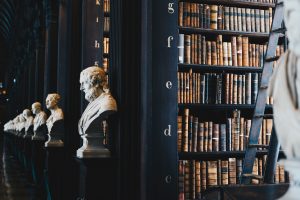 Art Activities for Seniors
Members of our community enjoy regular art talks from curators and scholars at the Portland Museum of Art as well as private tours of newly opened exhibits, they take weekly watercolor classes in our activity room, and they participate in Portland, Maine's vibrant First Friday Artwalk scene. And through Opening Minds Through Art, our residents with dementia make modern art with the assistance of local college students that has been featured in local gallery openings.
Auditing a College Class
One of the most popular activities in our independent living community is signing up for an OLLI course—the Osher Lifelong Learning Institute at the University of Southern Maine. This summer, our members are learning about world religions, studying the life cycle of stars, reading Irish short stories or taking creative writing workshops. Exploring antiracism, the history of 19th century Europe, and the emerging science of Forest Therapy. This is just a sampling of what OLLI can offer!  Two of America's top-ranked colleges are also an easy commute from The Cedars: Bowdoin College and Bates College. Our residents have many opportunities to audit a college class, especially with the rise in remote learning.
Pursuing Encore Careers
Starting a new career in retirement is a surprisingly common activity among older adults. An estimated 5 million older adults nationwide are currently enjoying an encore career, taking all of their accumulated wisdom and build something on their own terms. Why not be one of them and really push your brain as you make the world a better place?

If you are curious about how life at The Cedars supports lifelong learning for seniors, call 207.221.7100 to speak to a senior living advisor today.