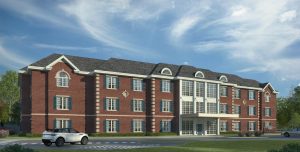 How do you celebrate 90 years of quality care, innovative programs, and dedicated leadership? By breaking new ground.
Since opening as the Jewish Home for Aged in 1929, The Cedars has set the standard for senior care. Today, we are Northern New England's most comprehensive non-profit senior living community, offering independent living, assisted living, rehabilitation, skilled care and community-based programs.
We mark this milestone by constructing a true home for Maine's older adults - The Sam L. Cohen Households - featuring age-friendly design, the Household Model of person-centered care, and a brand-new Memory Care Assisted Living program. For more information, contact our Admissions Coordinator at 207-221-7026.