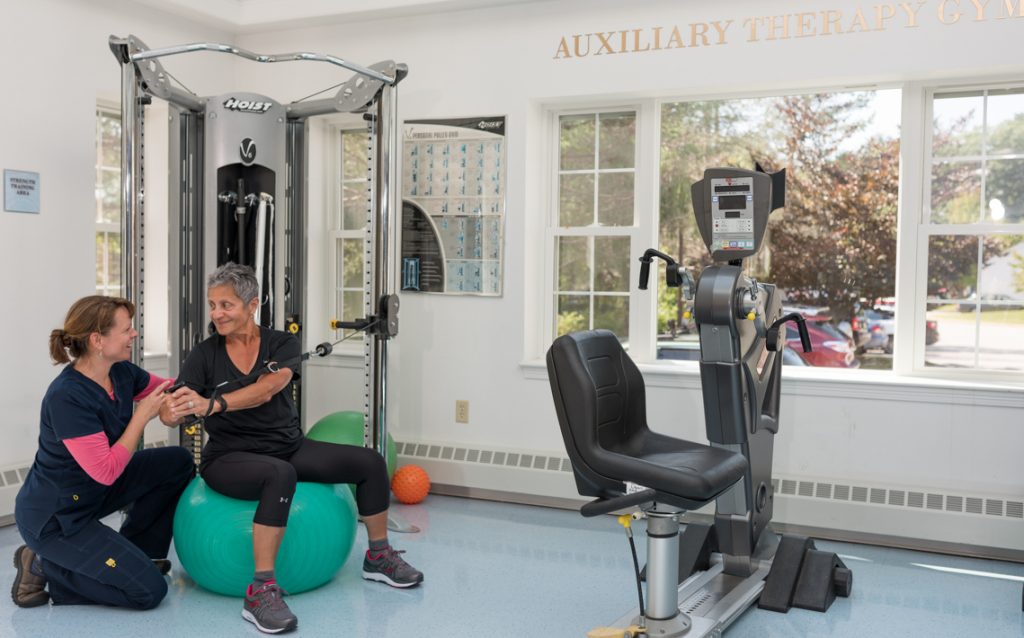 The Cedars Rehabilitation Center also provides community-based, outpatient therapy for people living at home who require therapy to overcome a physical limitation or pain. Physical Therapy, Occupational Therapy and Speech Language Pathology are all available, depending on what you and your physician determine. Our team works with your physician and insurance carrier to ensure you have the most effective and efficient road to recovery.
Our therapists' areas of expertise include:
Home and community assessments
Orthopedic and joint sprains, strains and post-operative therapy
Neurological conditions
Stroke Therapy
Amputation, prosthetic and orthotic therapy
Lymphedema Therapy
Swallowing and Speech Conditions
For information on The Cedars Rehabilitation Center, contact Brian DesPres, Rehabilitation Manager at 207-221-7000 or bdespres@thecedarsportland.org.