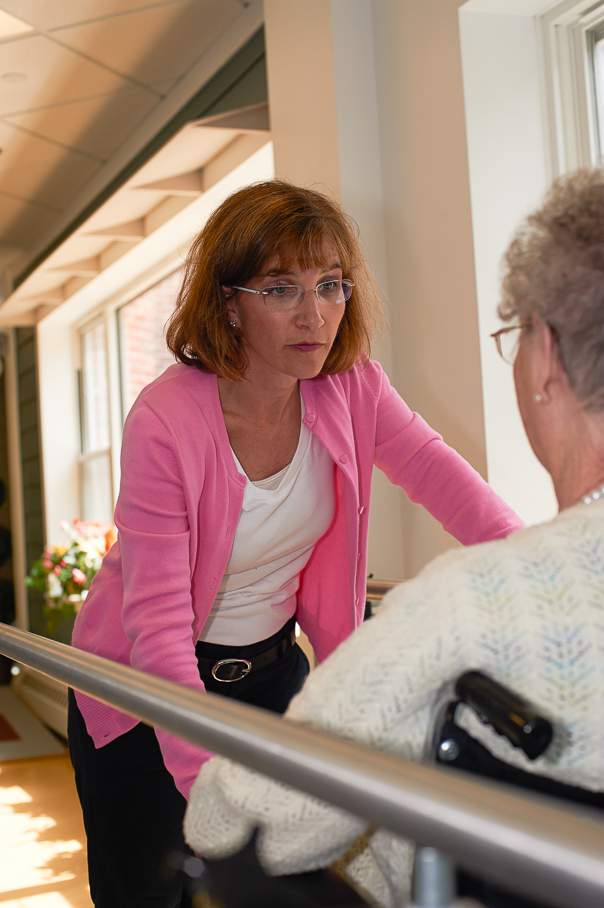 At The Cedars Rehabilitation Center, our exceptionally trained physical, occupational and speech therapists specialize in the unique rehabilitative needs of seniors. With individual and group therapy, comprehensive programs and individually tailored treatment plans, we help you achieve your ultimate goal: recovery so you can transition home as safely and quickly as possible.
Physical Therapy
Our Physical Therapy Program is designed to help you become as independent as possible in your mobility and overall strength. The Physical Therapists emphasize balance, walking, getting in and out of bed, safety, coordination, posture, flexibility and strength. Our Physical Therapists all have advanced degrees, some are Geriatric Certified and specialize in amputation therapy, manual manipulation techniques, neurological and musculoskeletal conditions.
Occupational Therapy
Our Occupational Therapy Program focuses on improving independence in your activities of daily living such as bathing, dressing, toileting, eating, and managing a home. Through therapeutic exercise, activities and the use of adaptive equipment, our Occupational Therapists focus on fine motor skills and reasoning abilities to help compensate for any functional changes. Many of our therapists have special training in positive approaches to dementia care, lymphedema therapy, energy conservation and work simplification, and various neurological conditions.
Speech Therapy
Our Speech Therapy Program assists you in overcoming problems with speech, swallowing, hearing, comprehension, or expression. Speech Language Pathologists evaluate, plan and conduct treatment for speech deficits, voice problems, hearing and word pronunciation, all towards the goal of improving expression and communication. Therapists work as a team with our dietician to address and improve feeding and swallowing concerns.
Medicare and most insurances are accepted. For more information, contact Brian DesPres, Rehabilitation Manager at 207-221-7000 or bdespres@thecedarsportland.org.