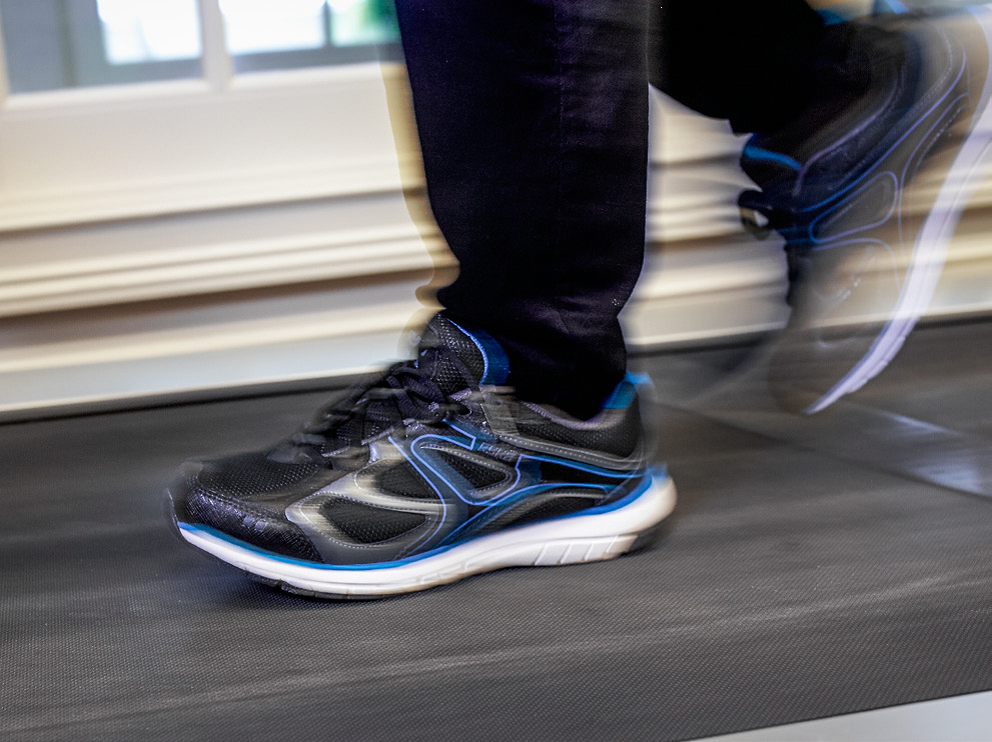 Specialty Programs
The Cedars is known to have a very good therapy staff and a very good gym, and they have a dedicated crew and a program geared towards the patients we are operating on.  I've heard so many good things from the patients over the years about their stay there.
— Dr. Michael Becker, Orthopedic Surgeon
Cardiopulmonary Programs
A comprehensive rehabilitation and education program helps individuals recovering from an illness or living with a condition effecting their heart and/or lungs. The Cedars Cardiopulmonary Programs offers in-patient programs that compliment your individualized exercise with a multi-disciplinary education all focused on optimal recovery. The weekly classes provide education on Congestive Heart Failure (CHF) and Chronic Obstructive Pulmonary Disease (COPD).
Telemetry
While exercising during Rehabilitation, The Cedars Rehab Team can monitor their patient's heart rate and rhythm through a Cardiac Telemetry system, which provides EKG monitoring. Telemetry is used with patients recovering from a heart event, those with ongoing heart problems or those at risk for having a heart event. The Telemetry System allows our therapists to catch an event more quickly, which typically leads to more immediate intervention and better outcomes. The Cedars believes it is an essential part of Cardiopulmonary Rehabilitation and is proud to be the first skilled nursing facility using telemetry in Southern Maine.
Orthopedic Rehabilitation
Following an orthopedic injury or joint replacement surgery, The Cedars knows that regaining strength and motion is vital to gaining independence and safety as soon as possible. For years, The Cedars has been the preferred provider for Orthopedic Rehabilitation, working with many area orthopedic surgeons.
Neurological Rehabilitation
The Cedars Rehabilitation Center provides intense therapy for the recovery of conditions, injuries or disorders such as strokes and vascular disorders, traumas, tumor, and other neurological and degenerative disorders. Under the direction of a physician, our team of physical therapy, occupational therapy and speech language pathology, our extensive rehabilitation experience and expertise provides the optimal situation for improved function and overall well-being.
Amputations and Traumas
The Cedars offers comprehensive rehabilitation and treatment following the loss of a limb. From wound care, pain management and prosthetic fitting, our occupational and physical therapists work closely with the patient and family on this significant transition to live life to its fullest.
Our goal is to help our patients find strength, both physically and emotionally, to maximize their functional independence to return to their home and community.
Peritoneal Dialysis
The Cedars nursing staff and the Rehabilitation Team has developed a program to manage, treat and administer Peritoneal Dialysis, in the privacy of the patient room. With the proper equipment and expertise in place, individuals on Peritoneal Dialysis can leave the hospital sooner and get their medical needs met while receiving rehabilitation. This all translates to better care and faster recoveries.
Medically Complex Conditions
At The Cedars, our skilled nursing staff are trained to assess, monitor and treat some of the most complex diagnoses. Our nurses, therapists and physician team carefully monitor each patient and adjust treatment in response to any condition changes. While progress may be slow, the team works on safe transitions home or to assisted living, with the necessary community support and ongoing care. The Cedars expert medical care and therapy combine to optimize the patient's strength and functional recovery, for the best possible outcomes.