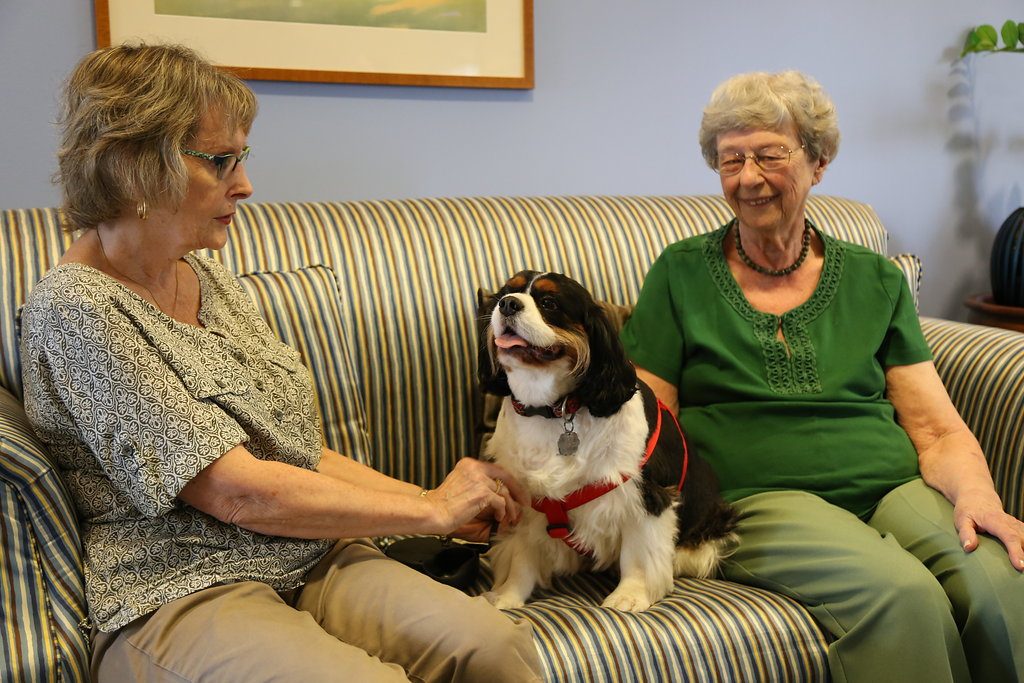 Volunteers at The Cedars make such a difference in the daily lives of our seniors. Just an hour of your time reading a favorite book with a resident, talking about current events or sharing a craft becomes an eagerly anticipated and treasured part of a senior's day. Our volunteers donate as much or as little time as their schedules allow. Some volunteers come in a few days weekly, others come in monthly or for a special project or event.
Volunteer opportunities at The Cedars include:
Activity Assistant
Our Life Enrichment department offers many daily, on-site programs. Help is needed escorting residents to programs and interacting throughout the event. Activities include: lectures, games, parties, art projects, cooking, and concerts.
Student Community Service Projects
This is a great way to make a difference in our residents' lives while getting your community service hours and learning about this rewarding line of work.
Friendly Visitor
As a friendly visitor, we will pair you with a resident for 1:1 visits, to play a game, read a book, work on a puzzle or just spend time together.
Pet Therapy
Pet therapy is a great way to enhance the moods and lives of our residents. All pets must have updated health records and be screened by our staff for considered participation.
Parent/Child Visitor
A wonderful intergenerational program focusing on connecting children with elders. Activities include singing songs, weekly visits, play group, stories and games.
Guest Performer
Share your special talent with our residents. Groups are welcome for activities include singing, playing instruments, hosting lectures or programs and more.
Spa Assistant
Accompanying our residents to the community spa is such a delightful treat for them. Assistance with escorting the residents to the Salon and keeping residents company helps make their experience special.
Plant and Garden Assistant
The Cedars is also home to a beautiful variety of flowers, plants and a lovely green house that need care. If you have a "green thumb" consider assisting us with watering and plant care.
 
Interested? Please contact Janine Fifield Marketing Coordinator  or  207-221-7036
Download our Volunteer Application.