The Cedars is pleased to be the recipient of The Age friendly Health Systems award.
Recognized as a leader in the rapidly growing movement committed to care for older adults that is:
· Guided by an essential set of age friendly evidence-based practices across the 4 M's (What Matters, Medication, Mentation, and Mobility).
· Causes no harm and is consistent with What Matters to the older adult and their family.
The Cedars continues its 93- year commitment and legacy of providing outstanding care for older adults.
We are excited to be part of a nationwide movement to improve health care for older adults.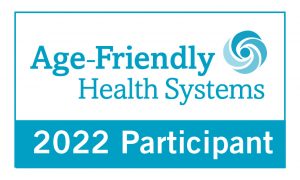 Age-Friendly Health Systems is an initiative of The John A. Hartford Foundation and the Institute for Healthcare Improvement in partnership with the American Hospital Association and the​ Catholic Health Association of the United States.