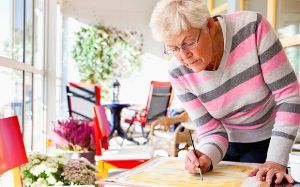 When you think of senior living communities, do you imagine playing bingo all day? Think again! From day trips to exciting destinations around southern Maine to sensory gardening, reiki massage, and wine and cheese parties, The Cedars finds fresh ways to keep older adults active, engaged, and connected to each other and the world.
Yes, you can join a rollicking bingo game at The Cedars, (Free Money Monday Bingo is cutthroat competitive, so bring your game face!) But activities for seniors at The Cedars go far beyond bingo. Our life enrichment team fills our assisted living activities calendar with vibrant, diverse, and lively opportunities to socialize with others, learn new skills and find new passions, improve health and cognitive functioning, experience the natural world, and make meaningful contributions to the wider community.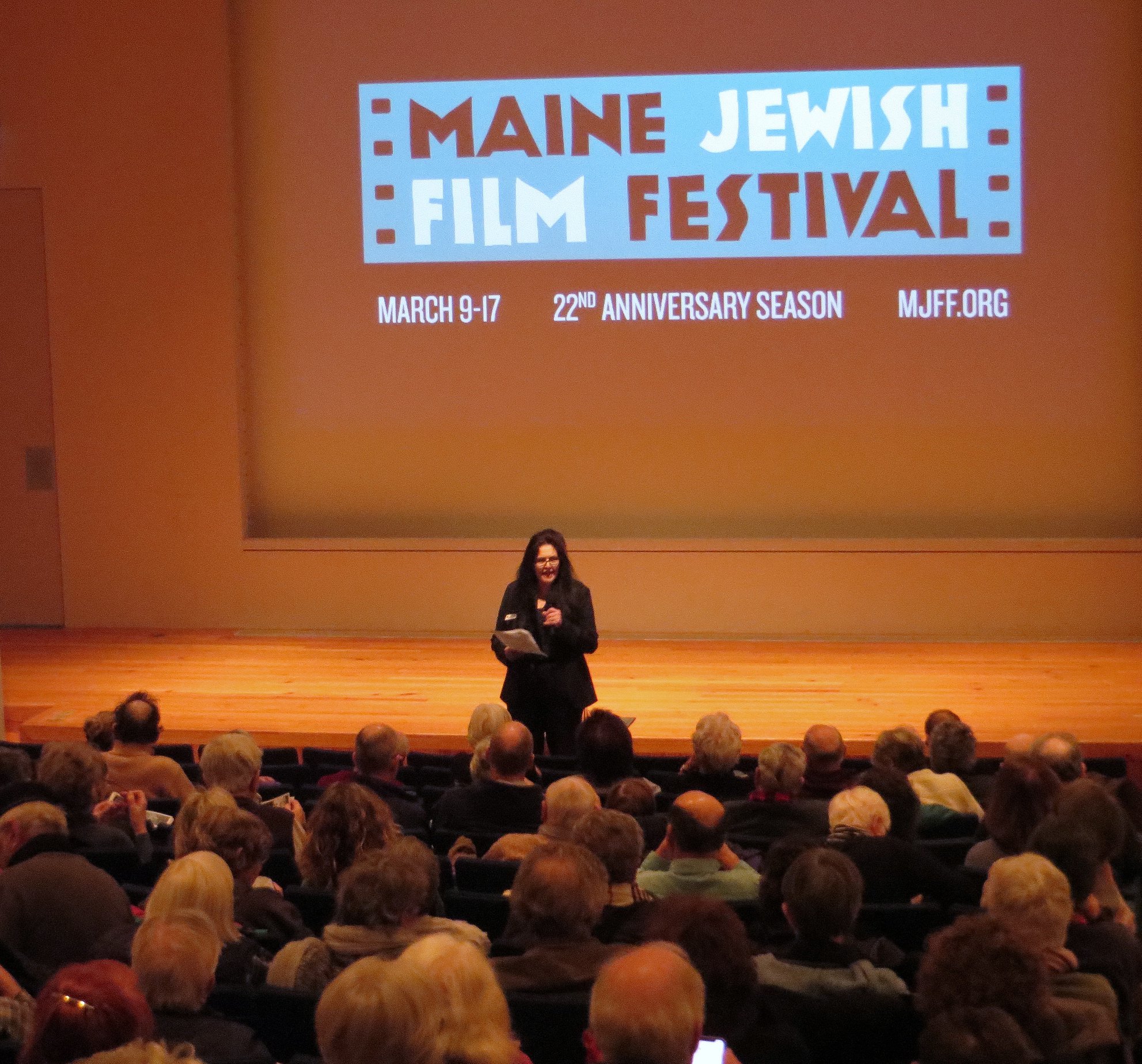 Here are just some of the unexpected and innovative ways our residents make the most of this exciting chapter in their lives.
Finding Your Inner Artist
Crafts for senior citizens at The Cedars include sewing, knitting, flower arranging, card making, holiday decorating, baking, watercolor painting, and many more. Our residents bring so much rich knowledge of handicrafts and exceptional creative talent to our community and are so eager to share it with others.
On any given day, you can find residents knitting hats for cancer patients or making a baby quilt for a new grandchild. Creating stunning floral arrangements to decorate our common living areas or a unique card to commemorate a loved one's special day. Capturing Maine's changing seasons or a treasured memory in a lovely photograph, drawing, or painting. Learning a tricky new recipe from one of our talented chefs during a cooking class or decorating sugar cookies for a holiday party.
Freed from housekeeping responsibilities and able to request the help they need with activities of daily living, our assisted living residents have the time, energy, and creativity to express themselves in so many different mediums while enjoying all the benefits of cognitive art therapy.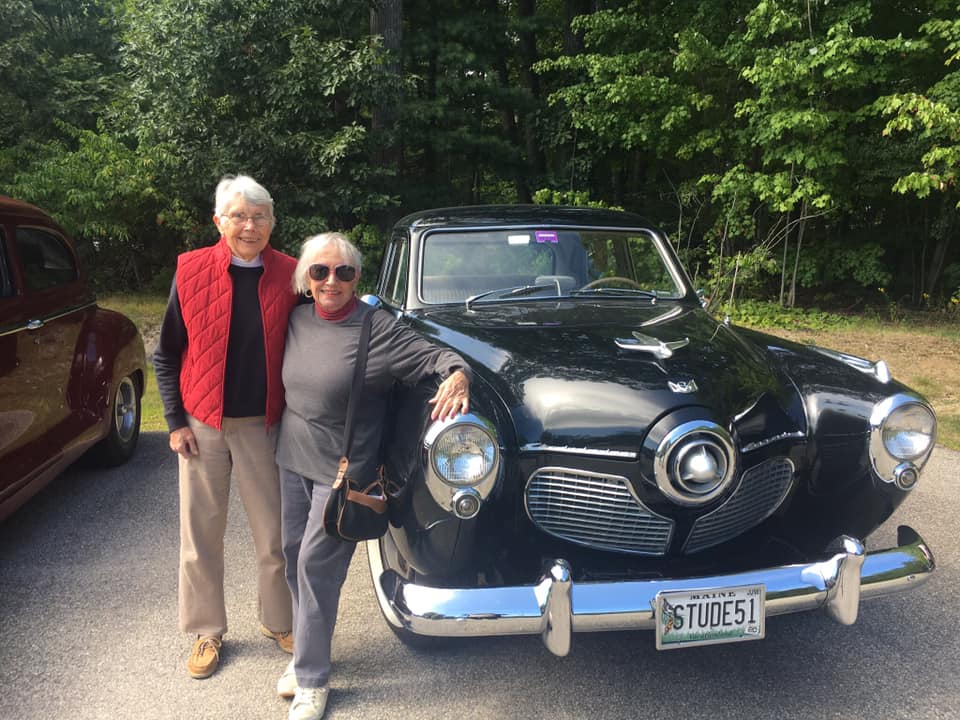 Group Trips with Friends
Residents at The Cedars take full advantage of our amazing location in the heart of Maine's largest city, close to the glories of the rocky coast. They hop ferries to Casco Bay islands, enjoy and ice cream after touring lighthouses, go apple picking at local farms and stock up on cider and donuts for the ride home.  They enjoy meals at the region's top-rated restaurants or tuck into Pier Fries by the sand and surf of Old Orchard Beach.
Lifelong learners, our residents travel together to take OLLI courses at the University of Southern Maine or take in the latest gallery opening at the Portland Museum of Art. They attend live theater performances, world-class classical concerts, and dance or tap their feet to swing and jazz bands while sampling artisan wines and cheeses.
The Cedar's attentive staff and safe transportation options set our residents free to explore to their heart's content, enjoying the fresh air, community connections, all the benefits of art and music therapy, and a limitless sense of possibility.
Getting Outside and Enjoying the Fresh Air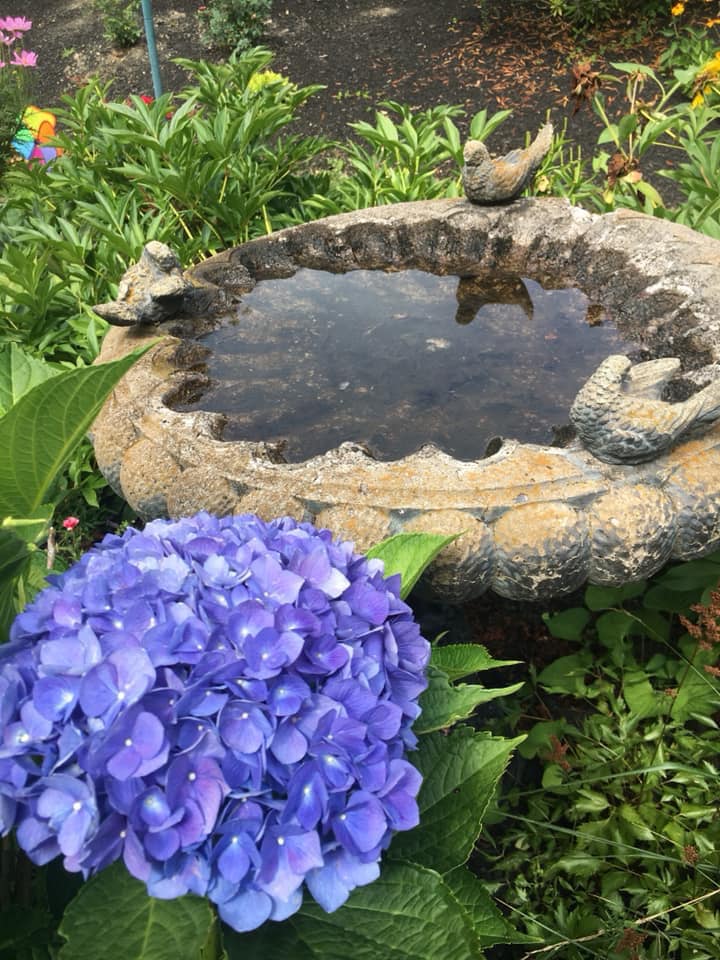 Sensory garden ideas for adults unlock the calming, healing powers of nature, and The Cedars makes sure our residents can fully experience the glories of Maine's changing seasons.
From shady patios cooled by sparkling fountains to our warm, glowing greenhouse to carefully cultivated sensory gardens offering a dazzling array of colors, textures, and aromas, our residents are never far from
nature. Residents help us choose and tend plantings around our campus and comfortably cultivate our elevated garden beds. The greenhouse is a particularly popular place to spend time during Maine's cold winters, breathing in the scents of warm earth and budding flowers. And our sunporches and patio tables are regular gathering places for al fresco dining or chatting over a cup of coffee or tea.
And it isn't all quiet and meditative contemplation! Our adventurous residents take long rambles along our many nature paths—and even take fitness classes that supplement these walks with cardiovascular exercises and cognitive challenges. They sign up for thrilling bike rides with the Portland Wheelers. They indulge their inner child with water balloon tosses and lawn games and challenge each other on the putting green. And they enjoy garden tours, area flower shows, the annual Portland Museum of Art flower show, and exploring the Coastal Maine Botanical Gardens.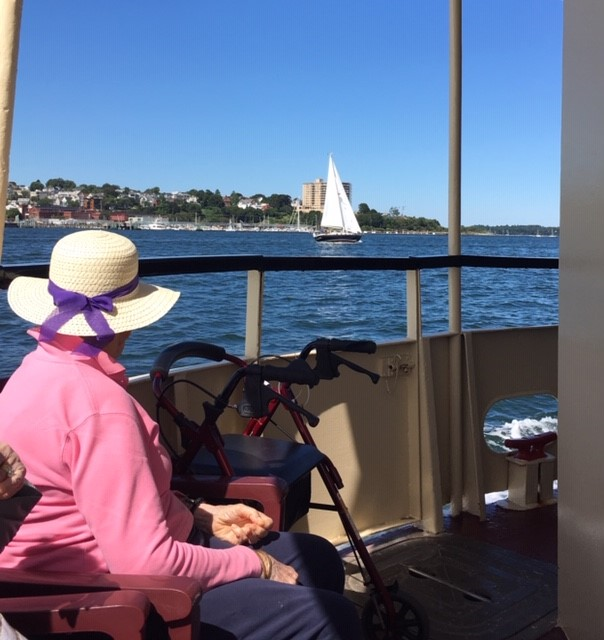 Maine is known for its stunning, unspoiled scenery, and The Cedars campus is a serene and green oasis within a vibrant city. We make it possible for our residents to have a strong connection to and appreciation for the natural world that truly enhances their lives.
Would you like to learn more about the many, MANY more recreational activities and learning, fitness, and entertainment opportunities assisted living at The Cedars provides? Talk to our senior living specialists at 207.221.7000 today.