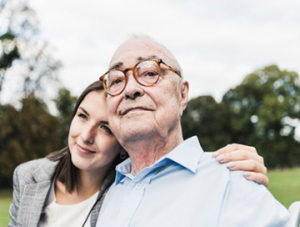 The Cedars was selected out of many long-term care communities to participate in the Maine Dementia Care Partnership (MDCP) free, virtual education program, Addressing Root Causes of Cognitive Decline: A Guide to Preventing and Reducing Antipsychotics and How a New Maine Dementia Care Toolkit Can Help. Held on February 8 & 15, 2022, the program introduced the Partnership's new resident-centered dementia care toolkit  entitled "Is it for me, or for you?" Resident-Centered Dementia Care Toolkit .
The toolkit is the result of grant-funded work by Partnership members and clinicians, over the course of several months. It provides a conceptual framework, roadmap, and step-by-step guide to help nursing homes successfully reduce off-label antipsychotic drug use within their settings. It includes strategies for educating and collaborating with various constituencies, fostering community wide commitment to reducing A/P utilization, using data to inform decision making, developing dementia care competencies for staff, and identifying specific individuals for gradual dose reduction. The Cedars will be one of 40 nursing homes in a formalized effort to implement at least one toolkit item. 
Angela Hunt, Chief Innovations Officer here at The Cedars and one of the many members and clinicians involved in the development of the toolkit, states that the "toolkit provides long-term care communities with a solid foundation on how to implement person-centered care practices and non-pharmacological approaches in support of dementia care."
The Maine Dementia Care Partnership is very excited to kick off this initiative and offer the toolkit for free to Maine nursing care communities.