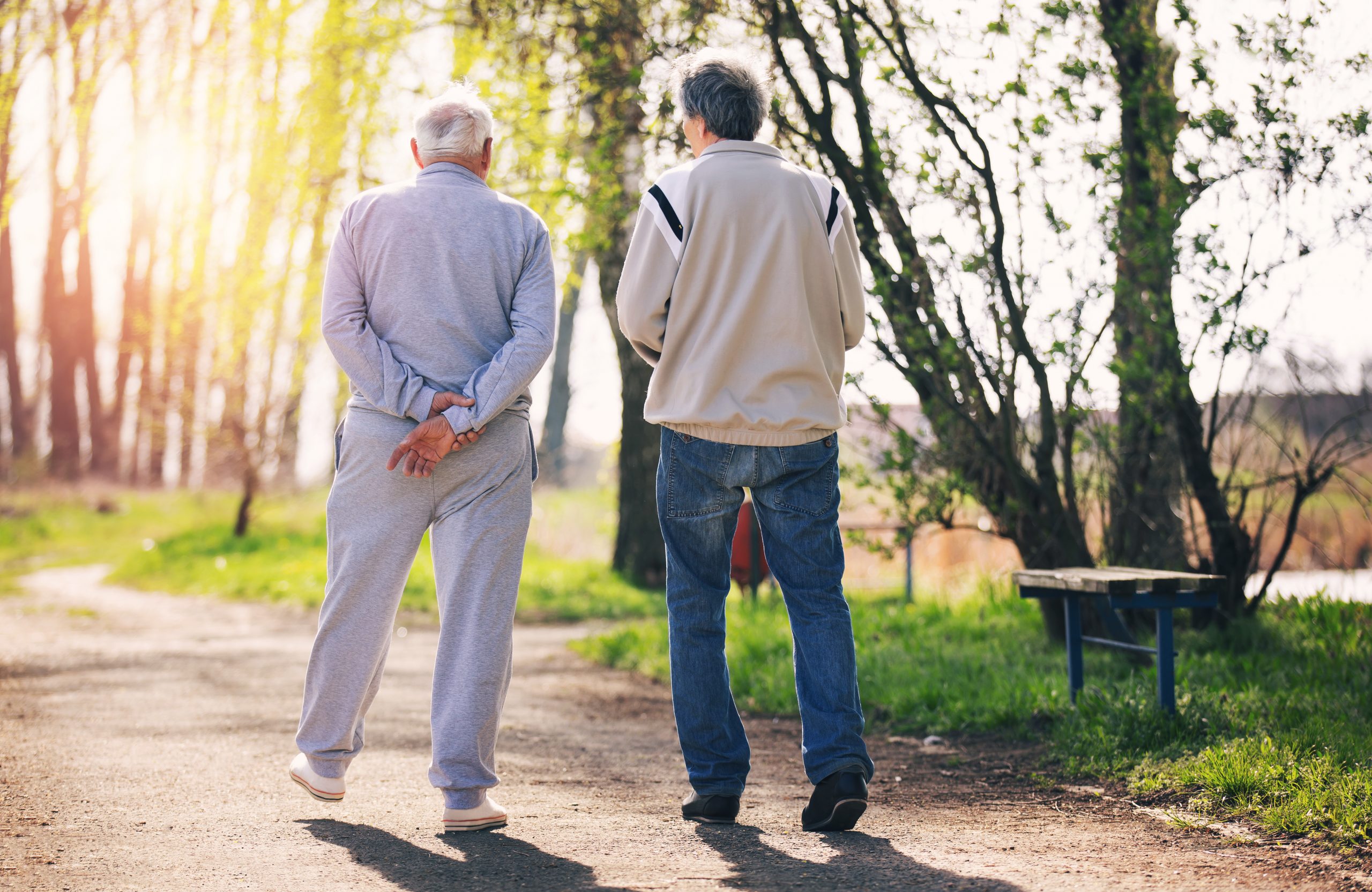 Over 25% of older adults will experience some form of memory loss by the time they are age 65 or older. While there is no cure for Alzheimer's disease or dementia, there is great cause for hope. Today's memory care options help older adults continue to live meaningful, comfortable, and productive lives. Start moving forward with these three quick Alzheimer's caregiver tips from The Cedars.
A diagnosis of dementia or Alzheimer's disease can feel devastating at first. Learning that someone you love is losing their cognitive functioning—their personalized ways of navigating the world—can be both frightening and sad. But you should know that incredible advances have been made in the way we see, care for, and connect with people with dementia, and you and your loved ones have more choices for high-quality memory care than ever before.
The Cedars provides multiple levels of memory care for older adults, from outpatient group therapy to memory care assisted living and long term care. Our highly trained staff believes in a positive approach to person-centered care that encourages frustration-free memory care activities, innovative therapies and programs, award-winning medical care, and personalized choices based on the life story of every resident.
"Our residents may have cognitive challenges or Alzheimer's disease. They also have rich, productive lives filled with meaningful memory care activities and social connection," says Angie Hunt, Administrator at The Cedars. "In fact, our residents regularly show their artwork in a local gallery during the city's Art Walk and recently collaborated with area high school students and local artists to recreate their memories in music and puppetry. They are out in their community making connections and making a difference."
Here are three tips our memory care team shares with older adults and their families who suddenly find themselves facing life with Alzheimer's disease:
Start Communicating—And Don't Stop
It can be difficult to know how to talk to a parent with dementia about the decisions that lie ahead. "At The Cedars, we encourage families to listen closely to the needs and wants of their loved ones with memory loss as they develop their Alzheimer's care plan," says June O'Neill, Marketing Representative. "The sooner you start these conversations, the better. People with dementia can express their wishes more clearly in the early stages of the disease, but they never stop having emotions and opinions and personal wants and needs—and we must never stop trying to listen to, understand, and act on them."
When an aging parent's plans for retirement are suddenly thrown into question by an Alzheimer's diagnosis, it can take some time for everyone to work through complex emotions and recalibrate their expectations into an Alzheimer's care plan. Open, honest communication is the key.
"Centering the person with memory loss in all of your family discussions can really help," advises June O'Neill. "Let them lead the way whenever possible and always be honest with them and each other about what is possible. The needs of caregivers, family finances, and health may constrain their memory care choices but we all need to feel that we can choose how we live our lives."
Find The Right Level Of Memory Care For Right Now

In the early stages of Alzheimer's, life can continue normally with a few modifications to daily routines and living arrangements. Our memory care team routinely performs home assessments for people newly diagnosed with memory loss and with proper supports, many older adults can continue to live safely in their own homes for some time.
An important part of the positive approach to care is focusing on what can be done, not what can't be done. If your dad had big travel plans, can the timeline for much-anticipated trips be moved up? Can new, less taxing destinations or helpful travel companions be found? If treasured hobbies are harder to enjoy, like woodworking, can he spend time observing in someone else's workshop or visit a museum?
Even if your loved one can stay in their own home instead of in a memory care nursing home, access to outpatient memory care programming can be a great help. A helpful Alzheimer's caregiver tip is to explore area programming for people with memory loss. These daily or weekly gatherings give caregivers some personal downtime while providing their loved ones with the chance to connect with other people facing similar challenges.
"I know there are fears and frustrations my husband hesitates to share with me," admits the spouse of a participant. "When he goes to Mindful Connections, he is able to talk openly about his feelings in a different way. He comes home lighter, brighter, happier. Connecting with other people with memory loss reminds him that he is not alone."
Make Plans for the Memory Care You Will Need in the Future
When should someone with Alzheimer's go into care? The answer to this question will vary from person to person and from family to family. In general, when your loved one is no longer safe at home—or when keeping them safe at home becomes too difficult for their caregivers—it's time to move into assisted living or memory care assisted living.
"Have a plan before you have a crisis," advises Angie Hunt. "The best memory care and assisted living memory care nursing homes often have waitlists. If your mother is caring for your father with Alzheimer's, what will you do if she has a bad fall or similar health emergency? Or if your father's Alzheimer's symptoms progress and his frustration turns into angry, disruptive behavior?"
For adult children who live far away from their parents, it is even more important to plan ahead. "You will want to carefully research and personally visit any memory care residence you are considering. The transition into assisted living for dementia can be challenging and may involve complicated tasks like downsizing possessions and selling the family home. Make sure your parents know that you need to begin making these critical decisions early, well before they are truly needed."
Choosing Between Assisted Living or Memory Care?
Assisted living residences offer older adults help with the activities of daily living—like bathing, dressing, or driving. But while many older adults with memory loss also require this type of assistance, assisted living residences are not the same as memory care nursing homes.
Memory care nursing homes provide 24-hour care in environments carefully designed around the unique challenges of dementia and Alzheimer's. From behind-the-scenes security and fluid layouts that minimize wandering and frustration to innovative programs and therapies, memory care nursing homes are specially designed to preserve and support cognitive functioning, personal choice, and overall wellbeing.
"If your loved one is in the early stages of memory loss, assisted living may be all they need," says June O'Neill. "Knowing that most memory loss is progressive, however, you may want to look for an assisted living memory care residence with specialized memory care units or a community that offers both assisted living and memory care assisted living. Smooth transitions between levels of care in familiar surroundings can make a huge difference for people with memory loss."
Meaningful Memory Care Activities For Older Adults With Alzheimer's
Activities for dementia patients in assisted living vary widely from residence to residence. As you visit memory care nursing homes and speak with staff, ask about programs and cognitive therapies that are available onsite. Look for fitness facilities, puzzles, books, and games, safe areas for outdoor recreation like sensory gardens, and day spas. Ask to see weekly or monthly activity calendars and examples of community connection. And find out if staff personalize memory care activities to the interests and preferences of residents.
"Memory loss does not erase you," says Angie Hunt. "Our memory care residents keep their personal passions—the ways in which they explore and express the change. We make sure activities for dementia patients in assisted living reflect their life stories and personal interests and make the most of their current abilities. Everyone needs to feel like their life has meaning and purpose."
"One of the women in our Mindful Connections program used to run her own successful business before her dementia diagnosis," adds Angie. "And while her illness accelerated her decision to retire, her leadership and organizational skills still shine. She still wakes up each morning excited to go to work. Her work? Helping our team! She encourages and motivates other program participants, she suggests fun and engaging activities, and she helps us set out and put away materials. She hasn't missed a beat. She still has a job she loves and she looks forward to each new day."
Memory loss means living in the moment. Make the most of it. To talk to a memory care specialist at The Cedars about memory care or memory care assisted living, call 207.221.7000 today.