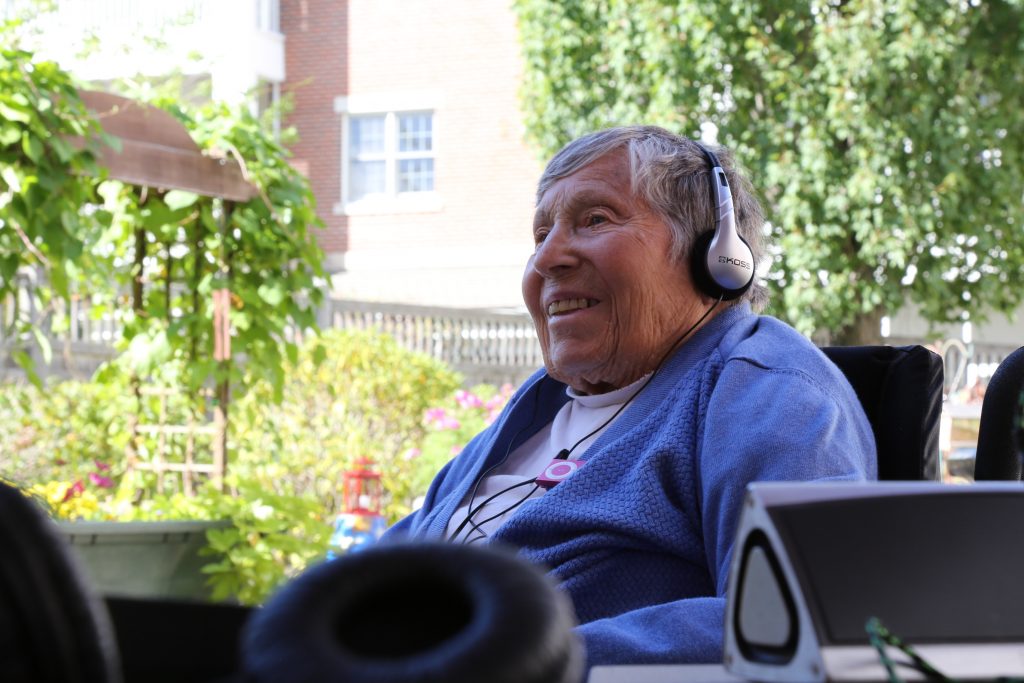 "We experience a deeper connection to events in our lives that we associate with music," says Nick Viti, OTR/L, Manager of Life Enrichment at The Cedars. "Certain songs conjure up very rich and specific memories. For anyone experiencing memory loss, music is a powerful tool."
Thanks to a generous new grant from the nonprofit group Music and MemorySM, The Cedars has exciting new ways to use the power of music to help residents preserve and protect their memory, calm or uplift their emotions and enrich their lives.
The Cedars received the entire Music and MemorySM  program, an assortment of iPod shuffles, headphones and music downloads as part of the grant. Staff are working with families and loved ones to craft customized playlists for each resident, and to choose music connected with events in each resident's life story.
"Do you ever turn up the radio on your way to work when you need extra energy, or drift off to sleep listening to something soothing?" Nick asks. "We all know how powerful music can be to help us regulate our emotions and get through our day. It's so exciting to be able to give residents back the gift of music."
We continue to develop new ways to integrate digital music into the lives of our seniors, and initial results from this program have been overwhelmingly positive. We look forward to sharing the greatest hits from Music and MemorySM in future issues!