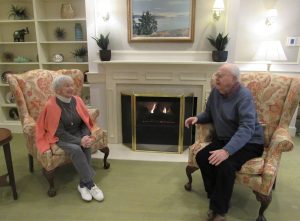 The Best Retirement Advice (Straight from Our Residents!)
If you or someone you care about is considering retirement, advice from elders can help clarify their choices.The Cedars community is filled with older adults successfully enjoying a simpler, more carefree lifestyle. See if their tips for retirement living can help you decide if you should, too!
How will you know it is the right time to retire? How should you prepare for retirement? Where will you live during this incredible new chapter of your life? And what will you do with all of your newfound free time?
These are big, personal questions with so many possible answers. How do you find the right answer for you?
Retirement advice from retirees is a great place to start. They have lived through the decisions you are struggling with and they have found a way to enjoy a life they love. And they want more older adults to continue to learn, grow, and thrive during retirement, too.
 Our Seniors Advice: Work Less, Live More
For most of your life, you have worked so hard for others. Keeping a home. Raising a family. Working your way up the corporate ladder or building a business of your own. Giving up the daily grind gives you more freedom—and free time—then you can even imagine. For many older adults, retirement is the first time their time is completely their own.
What if all of your meals were prepared from fresh, local ingredients and favorite recipes by a professional chef? (Yes, retirement home food can be restaurant quality!) What if you had housekeeping, grounds keeping, and laundry service? What if you had a personal gym, saltwater pool and jacuzzi, and a day spa right outside your door? Access to concierge and transportation services? And what if you awoke every day to a calendar filled with cultural, recreational, and educational events you couldn't wait to share with friends?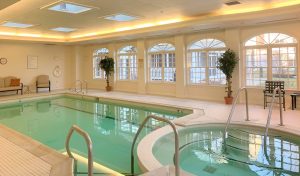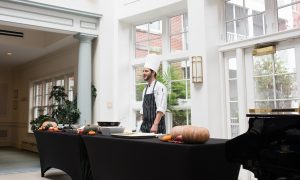 "Here at The Atrium, I can be as busy as I want," says Beverly, a member of The Atrium. "I can be as busy as I want due to many activity choices among friends. I am enjoying a more stress-free life and doing things I did not have time for in the past."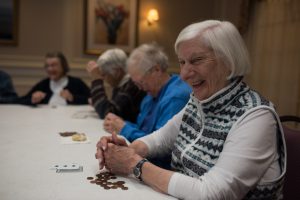 "Be aware of how much free time you will have in retirement," advises Chip, another member of The Atrium. "Be patient with yourself as you try volunteering, learning new skills, and new interests. I never had this kind of freedom before—an opportunity to appreciate my life, my children and grandchildren, in a safe, secure living situation."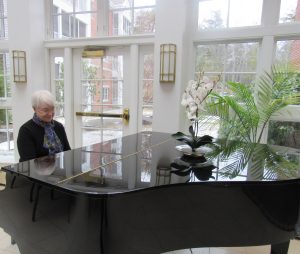 Our Seniors Advice: Timing is Everything
"I wish I had kept checking items off my bucket list," says Gabby, a member of The Atrium. "I wish we had done more things we dreamed of doing and not put it off. The future has a way of coming at an inappropriate time."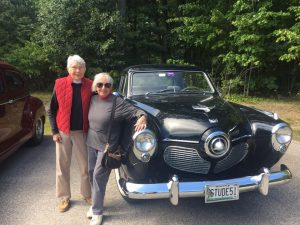 We have all been warned about what can happen to even the best-laid plans. No matter how carefully or responsibly you have mapped out your future retirement, your life can swerve unexpectedly. If this happens, it can make sense to accelerate your retirement timeline and start your years of rewarding relaxation sooner than you had planned.
"Planning is essential but be prepared to be flexible," advises Charlotte, another member of The Atrium. "After two surgeries in two years, I decided it was time to make my move while I was in reasonable health and could really enjoy the change in lifestyle."
Our Seniors Advice: Experiences Matter More Than Things
Retirement does more than free you from daily chores. It offers you exciting and rewarding experiences.
Senior outings offer older adults an opportunity to enjoy the best restaurants, galleries, golf courses, museums, performances, and scenic or historic sites without any hassle and among good friends. No need to worry about driving or parking a car—a senior community like The Cedars provides complimentary transportation services. You often don't even need to purchase tickets or make reservations, and many group outings organized by retirement homes offer behind-the-scenes access or special perks. And if you decide to travel further afield, your retirement home takes care of everything in your absence.
Do work responsibilities keep you close to the office or your home? Have you have found yourself avoiding outings because you don't want to drive at night or in inclement weather? Do you want to meet fun, new people with similar interests? Retirement can reconnect you with the world.
After a couple of their close friends passed away, Marge and Bob started thinking about a senior community in earnest.  "Many of our close friends had died," Marge recalls. "We moved to The Atrium at age 85 and it was just the right time. I am enjoying the social interaction."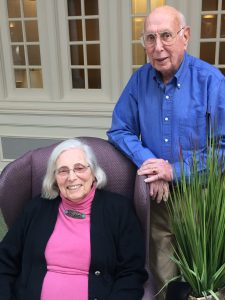 Gabby agrees. "I enjoy so many things, but getting to know interesting and intelligent people and enjoying the cultural aspect of The Atrium—concerts, symphonies, lectures." 
 Our Seniors Advice: Carefree Retirement Living at The Atrium at The Cedars
Retirement living at The Atrium is relaxed, luxurious, and rewarding. Our members chose to downsize their possessions, move out of their homes, and move forward with other older adults just like them. Days once filled with work, home maintenance, and chores are now filled with fulfilling activities and fun new friends. They can focus on personal wellness and growth. They can give back to the community and causes they care about.
Above all, they feel a strong sense of connection. "I have never regretted moving to The Cedars," says Charlotte,"With the variety of services and activities available, you are only bored if you want to be. More importantly, I have met many fascinating people I would never otherwise have met and these friends have added a new dimension to my life."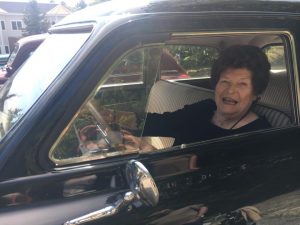 If you are thinking about retirement, talk to the senior living experts at The Atrium at 207.221.7000 today.