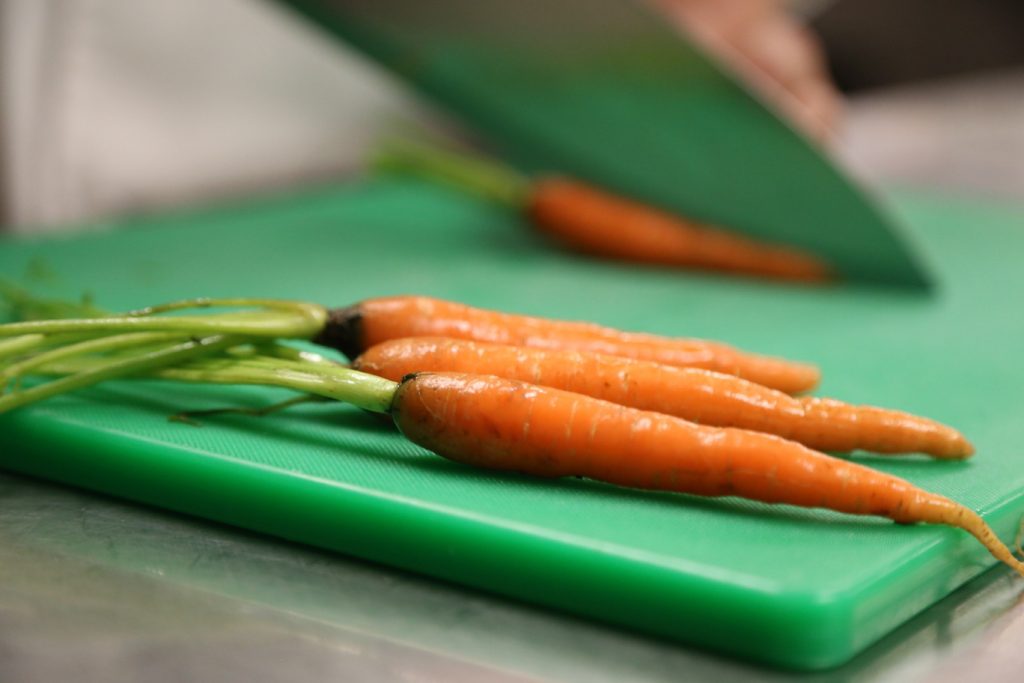 The Wellness Program at The Cedars retirement community received an award from Harvard Pilgrim for our commitment to health and wellness, community-wide.  As a result, The Cedars staff has benefitted from ongoing education and programming through a wellness grant.  Recently, Heidi Roth, Registered Dietician, paid us a visit to discuss plant-based eating.
Heidi began by clarifying the differences between the 'vegan' and 'vegetarian' diets.  "It's not about giving up meat, it's simply about infusing our diets with more fruits and vegetables."  Several studies tout the health advantages resulting from more plant-based eating, which include decreased risk for stroke, heart attacks, and certain forms of cancer, as well as being able to do away with medications for diabetes and high blood pressure.
"Take one step at a time," Heidi continued.  "Gently incorporate more leafy greens and vegetables into your meals – they'll slowly substitute the meats."  Nutrient dense foods that are satisfying are the key.  It's OK to eat meat, of course, but shifting away from meat as the focus of the meal will make the difference.  Think of meat as the side dish, and the rest will flow
Following the presentation, there was an elevated level of excitement – with the attendants anxious to try some of the recipes.  Here is a recipe for delicious Chocolate Mousse – vegan style:
Chocolate Silk Mousse
–          12 oz. dark chocolate chips, 60% cacao
–          1/3 cup strong coffee or Kahlua
–          1 tsp. vanilla extract
–          1 pound silken tofu
–          1TB honey
–          Optional garnishes: crushed chocolate cookies, raspberries, whipped cream
Mix chocolate, Kahlua and vanilla together.  Melt using double boiler or microwave on defrost setting stirring frequently until melted.  Place tofu and honey in blender and add chocolate mixture.  Blend until smooth.  Divide between 8 dessert dishes, and refrigerate for at least an hour.
Nutrition Info per serving: 281 calories, 8gm calories, 24gm carbs, 77mg sodium.