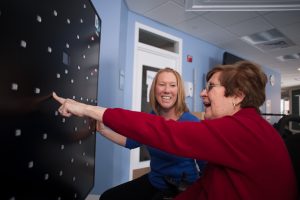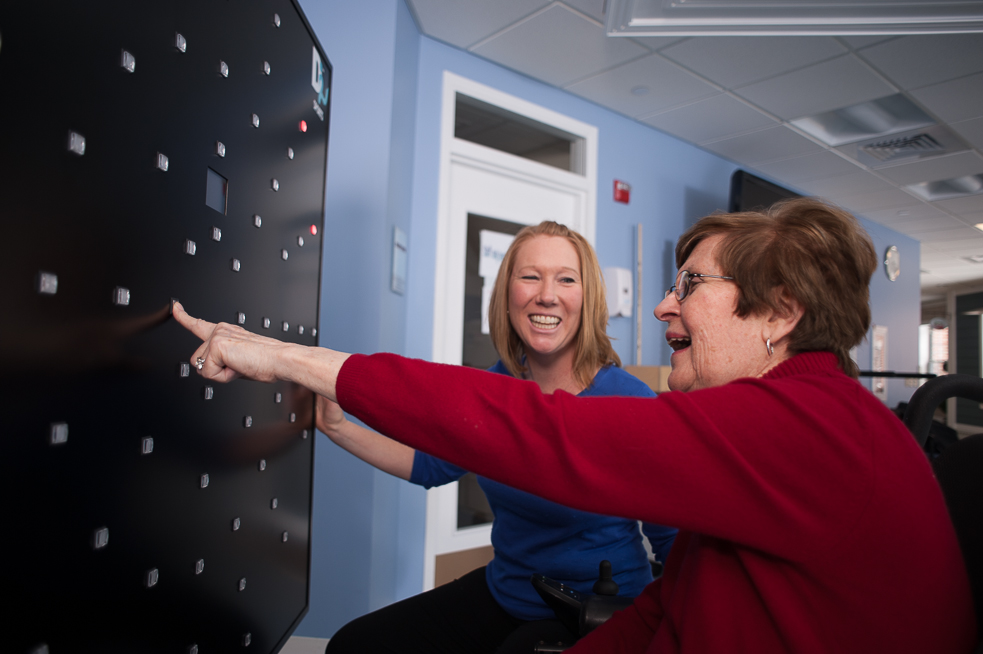 Are you anticipating a short-term, inpatient rehabilitation stay in the near future?  If so, The Cedars Rehabilitation Team would like to provide you with some insight into the experience.
As patients enter the rehabilitation process, we recognize that they are not feeling as "whole" as they had been; they're suffering a loss of health and may be uncertain about putting trust into the rehabilitation team.  This key team consists of physical, occupational and speech therapists, nursing staff, dietician, physician and care coordinators who are all there to assess your needs and arrange a treatment plan with you.  The medical staff largely focuses your medical issues – the reason you were admitted to the hospital. While the therapists concentrate on helping you get back to "doing."
Sometimes returning to your prior level of activity comes in phases where you need to learn compensatory strategies during an interim period.  For instance, as some patients heal from surgery they need to avoid bearing weight on one leg, and the therapists teach you tools to help be as independent as possible. 
These therapy sessions are a wonderful opportunity.  Patients learn home exercise programs and healthy habits.  Family members who are providing assistance at home will also be part of the therapy as well.  And we've had some patients who work specifically on regaining the ability to return to a favorite hobby or activity.  One patient focused on arm and shoulder exercises so he could reach the plants in the greenhouse where he lives at The Atrium at The Cedars.  And another worked with Occupational Therapy through a hand injury to re-learn how to play the piano.
At The Cedars Rehabilitation Center, we strongly believe that the most successful rehabilitation experiences come from patients who "self-advocate" by sharing with the team what they need to become "whole" again.  For more information on short-term rehabilitation please contact Brian DesPres, Manager of Rehabilitation Services at bdespres@thecedarsportland.org.org or 207-221-7000.