Adapting increased technology and personal connection within The Cedars community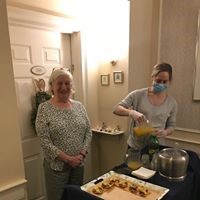 In these days of social distancing and 'stay safe at home' orders, it's critical to keep our residents and members connected to their loved ones and community, for happiness and overall well being.  As we learn to adapt and navigate our current situation under COVID-19, we want to take a moment to share some of the platforms, personal connections and virtual technology in place, as well as our approach to offering special events and activities. The satisfaction, fulfillment, health, and safety of our community members is our main objective and we look forward to a continued offering of enriching and enhancing programs and experiences.
Our traditional in-house activity programs have been transformed to virtual visits and programs such as strength training videos of our Lifestyles Manager, yoga class with our long-standing yoga instructor, lectures from Maine Audubon, chef demos, museum trips and live entertainment – all from the comfort of home. With the click of a link, our residents are transported to an activity or with a family member through the facilitation of Facebook, FaceTime, Zoom or YouTube (we have our own channel – The Cedars Portland Maine, make sure to subscribe!).  We are also excited to announce that the Hoffman Center is offering our long-term care residents with 'window visits' so they can spend face-to-face time with their family members while safely maintaining the social distance that is so important. When times of outside community needs present themselves to our members at The Atrium, staff provide pharmacy, grocery and medical errands as needed. This provides such peace of mind to our members.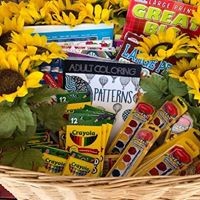 Our Life Enrichment staff is providing one-on-one visits with our residents and members, maintaining the six-foot rule while providing door-to-door visits with puzzles, newsletters, ice cream sundaes and assorted treats. In return, we've received many smiles and much gratitude along the way. At The Atrium, an afternoon snack cart was recently ushered to the apartments with signature drinks and treats, specially prepared by our chef. Friendly notes adorned with chocolates left by our staff on outside apartment shelves assure people they are not alone and that, together we remain a strong and united community.
Community members are embracing the recent changes and sharing their appreciation –
"I am so happy I'm here; I can't imagine being anywhere else during a time like this."-  Bob R.
"We are all so appreciative of the meal delivery and grocery shopping, many people have said they feel lucky to be here!" – Helene Q. 
"I just feel that the staff has been marvelous, you've all been so wonderful to us, you're all the best- I'm very grateful!"- Betty H.
We will strive to bring the very best to our residents and let the strength of a new day move us forward.
Virtual tele-health and tele-wellness programming has been generously supported by The Legacy Heritage Fund