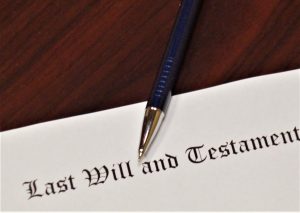 Over the years, one question I have been asked frequently is whether a will needs to be renewed. The answer, though simple, leads to other questions.
Once a will has been properly executed, it never technically expires. However, our individual circumstances and goals change over time. For that reason, wills should be reviewed periodically.
If you answer "yes" to any of the following questions, you should take a fresh look at your will (or living trust).
Have you moved to another state?
Has an immediate family member died or become incapacitated?
Have there been major life events among the people named in your will, such as marriage or divorce?
Have you changed jobs or retired?
Are all of your children now adults?
Are the people given jobs in your will or trust still the best choice to perform those functions?
Are there any people who will require additional care or financial assistance?
Have five years elapsed since you last reviewed your will?
Have changes to tax laws significantly affected your lifestyle or taxes?
Are you interested in leaving a legacy through a charitable gift in your estate?
Changing your estate plan is not a do-it-yourself project. At The Cedars, we would be happy to talk to you about your current needs and goals to help you prepare for the meeting with your lawyer.
Daniel Hoebeke, J.D., Charitable Gift Planner, dhoebeke@thecedarsportland.org