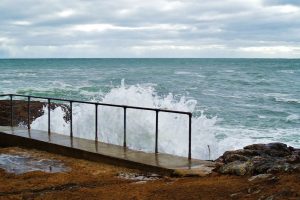 If you have a will or living trust, you have taken a major step in seeing to it that your property passes in an orderly, cost-effective way. However, these measures are only effective after you have passed away.
It is vitally important that you also plan for those times you are incapable (or unwilling) to make decisions affecting your personal finances or health.
A Durable Power of Attorney for finances gives another individual the authority to conduct financial transactions on your behalf. The power can be as broad or as narrow as you specify. It can also take effect immediately or be "springing" – taking effect in the future when health concerns merit it.
The selection of the person given control over your finances is exceptionally important because all of your assets are literally at risk. Changes to powers of attorney can always be made so long as you are competent.
Years ago, we often talked about the benefits of having a "living will," a document that outlined our desires about end-of-life health treatment. Newer, more expansive documents are now available that provide health care decision-making authority at any time medical decisions are required. These include the Durable Power of Attorney for Health Care, Advance Directives and POLST (Physician Orders for Life Sustaining Treatment.) Later blog posts will discuss these options in greater detail.
Changing your estate plan is not a do-it-yourself project. At The Cedars, we would be happy to talk to you about your current needs and goals to help you prepare for the meeting with your lawyer.
Contact the Development Office at 207-221-7007