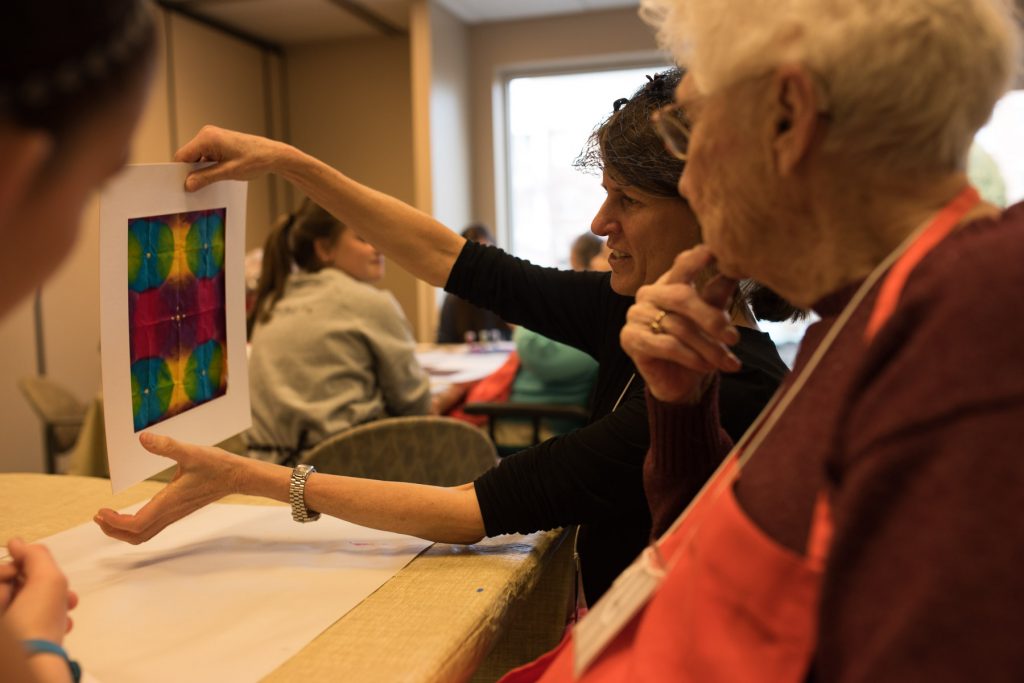 Starting in February, MECA students enrolled in the Art for Social Change course moved their classroom every Monday morning to The Cedars. The course goal was to bring the MECA students opportunities to learn about the history of what it means to directly create social and public change through a creative practice.
Part of the course integrated the practice of socially engaged art where the students worked collaboratively with seniors from The Cedars in creating an engaging intergenerational and multicultural community-based art program. Students and seniors met at The Cedars weekly from February to April throughout the course and collaborated together on creating art.
Throughout the months, relationships formed and insights developed – from both perspectives. Here are some quotes from the seniors:
"I want you to teach me everything, just like I want to teach you everything." –Senior artist
"Art didn't mean anything to me until older years until it became part of my life…and I had the time. It means not to be afraid of making a mark on the paper, and it doesn't matter if my neighbor says it's art. I am the artist! Art is about not being afraid to do what I want as an artist."-Senior artist
For more information on this innovative program, contact Nick Viti, OTR/L, Director of Life Enrichment at 207-221-7000.