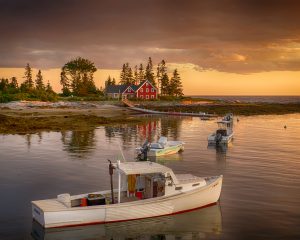 Maine is a very popular place for older adults to retire, consistently ranking at the top of national lists for affordability and livability. What draws seniors to Maine retirement communities and why should you consider retiring to Maine?
For many retirees, retiring in Maine means living a dream. Maybe they grew up here and moved away for work, counting down the days until they could retire and come home. Maybe they grew up vacationing in Maine, with fond memories of sleepaway camp or a family cottage or camping in the woods and promised themselves a time would come that they would never have to leave.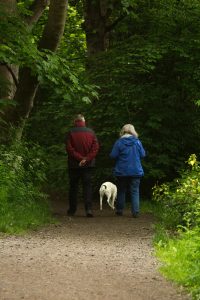 There are as many reasons to retire to Maine as there are older adults. It is no surprise that a state as stunning and welcoming as Vacationland would attract seniors ready to live a life they love. Maine tourist attractions are only part of the story, though. What are the top five reasons to consider retiring in Maine?
Maine Cost of Living
Maine remains one of the most affordable places to live in the Northeast. The Maine cost of living compares very favorably with larger cities while offering many of the same amenities—and a less stressful lifestyle.

U.S. News and World Report estimates that retirees in Maine save hundreds of thousands of dollars over the course of an average retirement. And they save that money without compromising their quality of life. Housing costs, even in the current booming real estate market, can be bargains for older adults relocating from expensive, out-of-state locations. And Maine's restaurant meals, cultural events, and recreational activities are all big city quality at small city—or small town—prices.
If you are curious about just how far your current income and assets can take you in a Maine retirement community, call the senior living experts at The Atrium.

The Amazing Arts Scene
For a smaller, less populated state, Maine punches way above its weight in the arts. After all, famous artists like Frederic Church and Thomas Cole, John Singer Sargent, Georgia O'Keefe, Rockwell Kent, Marsden Hartley, Winslow Homer, and N.C. and Jamie Wyeth have been inspired by Maine for hundreds of years!

Stellar arts organizations span the state, from the Farnsworth Art Museum in Rockland to the Haystack Mountain School of Crafts in Deer Isle to the legendary artist colonies of Monhegan Island. Residents at The Cedars, however, are minutes from Maine's highest concentration of extraordinary arts venues. Portland, Maine arts attractions like the Portland Museum of Art, the Portland Symphony, Portland Stage Company, PORT Opera, and more are perhaps the best known and most beloved.

Maine also offers incredible concert venues, up-and-coming galleries, and regular and robust First Friday Art Walks—including regular exhibitions of work from The Cedars community. Portland, Maine retirement gives many members of The Atrium the chance to volunteer as docents and ushers at many venues across our vibrant arts scene.

So Many Sights to See
Maine's postcard-perfect vistas, like lighthouses, crashing waves, and serene woods, draw visitors from around the world. Active older adults can cycle, kayak, sail, hike, and ski their way across this great state.

Access to nature is not the only thing Maine retirees enjoy. Portland tourist attractions include historic sites like the Portland Observatory, the Victoria Mansion, the Longfellow House, and of course the cobbled streets and charming shops of the historic Portland, Maine Old Port district. Residents of The Cedars particularly enjoy taking ferry rides with their friends to tour the Casco Bay Islands, spotting lighthouses and seals along the way.

Delicious Downtown Portland Food
If you think Maine food is all blueberry pie and clam chowder, you're in for a treat. Maine still serves up all these traditional favorites plus a whole lot more. The Portland food scene is one of the hottest in America. Bon Appetit dubbed Portland, Maine "Restaurant City of the Year" and the accolades haven't stopped rolling in since. In a few picturesque blocks, you'll find James Beard Award-winning chefs serving up everything from oysters to Vietnamese pho.

Even retirees relocating from large, urban areas may find their restaurant choices upgraded upon arrival in Maine. And it isn't all fine dining! Members of The Atrium love wandering the Farmers Market at Deering Oaks Park, seeking out new food trucks on the Eastern Promenade, trying all the treats at the Cumberland County Fair, and stopping at seafood shacks along the waterfront for an iconic lobster roll. One of our most popular senior outings at The Cedars every summer? Stopping at ice cream and frozen custard stands in scenic spots.

Excellent Senior Health Care
Portland, Maine recently made Kiplinger's list of Top Ten Small or Midsize Cities with First Class Healthcare as well as Top Ten Cities to Retire for Your Health. MaineHealth and Northern Light, two exceptional healthcare networks, cover most of Maine. Portland, Maine healthcare is perhaps the best in the state, thanks to two five-star hospitals: Maine Medical Center and Mercy Northern Light. From comprehensive cancer care to joint replacement and cardiac care, your health is covered in Maine.

Residents of The Cedars retirement community have an additional layer of protection—24/7 access to medical care, with a highly trained staff of physicians, nurses, therapists, and CNAs. Our joint replacement program fast-tracks patients on the road to recovery. Members of The Atrium enjoy a saltwater pool and jacuzzi, and all residents of The Cedars benefit from easy access to wellness programming, fitness classes, nutritional support, and onsite specialist visits. We know the healthier you are, the more you will enjoy your retirement, and we want to see all Maine's older adults thrive.
Exploring your options for retirement? Our award-winning Maine retirement community is a great place to start. Schedule your personal visit by calling our senior living advisors at 207.221.7000 today.