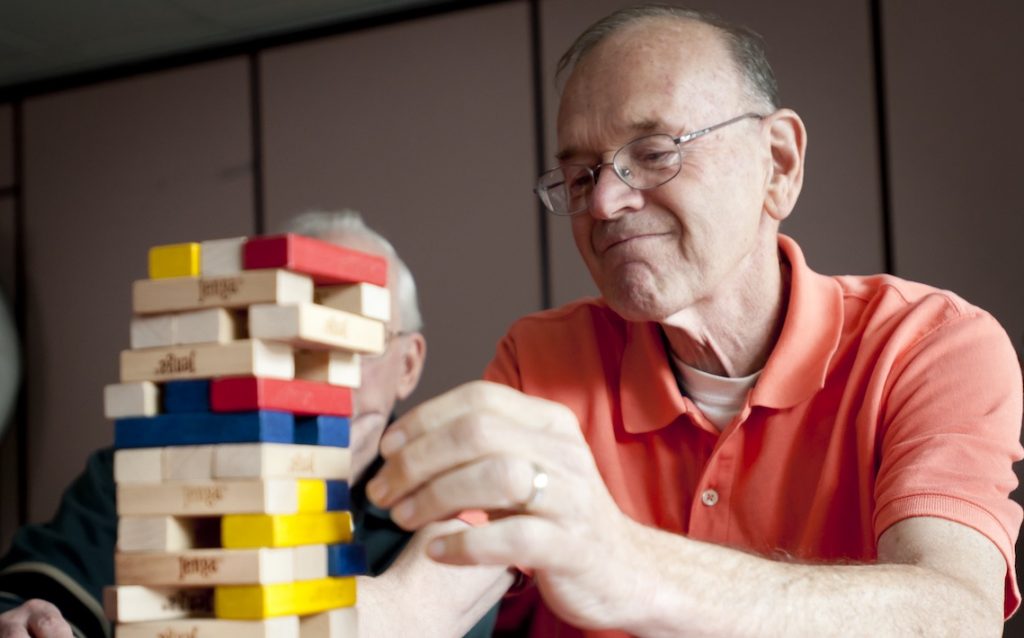 Does playing cards or studying a foreign language help prevent the onset of Alzheimer's Disease?  A recent study presented at the Alzheimer's Association International Conference in Copenhagen found that these kinds of activities support the "use it or lose it" theory in that they lead to greater brain volume as seen on neurological imaging tests.  Although the study did not reveal that brain games prevent Alzheimer's Disease altogether, it did show they lead to better learning, memory and information processing.  The best evidence suggests that a healthy lifestyle of exercise, a balanced diet and not smoking, combined with activities such as going to museums, doing puzzles and reading books can reduce the risk of dementia.
At The Cedars community, we approach overall wellness from various perspectives, depending upon the individual's needs and abilities.  At The Atrium independent living, and The Osher Inn assisted living, we provide multiple opportunities to regain or maintain physical strength and cardiovascular health.  As a compliment, the members and residents enjoy bridge playing, book clubs, blackjack, computer coaching, trips to the museum and theater, lectures and more.
And for those with mild to moderate dementia, we offer our unique Mindful Connections  program – also available on an outpatient basis – to provide a combination of mental stimulation, cardiovascular exercise and socialization with the goal of maximizing independence while enhancing physical and cognitive wellness.  For more information on this exciting program, call 207-221-7150 or check out Mindful Connections.