There are many resources on transitioning to a retirement lifestyle, but sorting through them can be overwhelming. We've compiled our favorite books on retirement living to make it easier for you to get important information you can trust.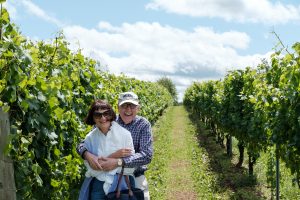 Retirement planning books, books on aging parents, and guides to retirement living are everywhere. How do you sort through them all to find a book that can speak to the challenges you and your loved ones are facing? Our senior living professionals here at The Cedars have compiled their favorite books on how to prepare for retirement and adjusting to assisted living so you can find retirement resources you can trust.
Are your parents thinking about retirement or moving into assisted living—or avoiding thinking about these steps? Are you and your siblings struggling to start important conversations or finding you can't agree among yourselves? These life changes are not easy, and you are not alone. As retirees make up more and more of Maine's population, more grown children find themselves worrying, planning, and stepping in to assist their parents with big decisions about this next chapter of their lives.
A good book can help guide you through the journey ahead.
A Bittersweet Season by Jane Gross
Author Jane Gross did not expect to find herself caring for her 85-year-old mother. The role reversal between being parent and child was lifechanging, emotional, so difficult, and so rewarding. Learning as she went, she gathered critical insight and deep wisdom during her journey that will help and comfort anyone walking the same path today.
From finding and moving her mother into an assisted living facility to figuring out how to finance the move to balancing the needs of her own family with her mother's, Jane Gross navigated a sea change in her family life and her book can help your family chart your own course.
 Navigating Assisted Living by Kristi Stalder
If you and your family are just beginning to have conversations about assisted living, Navigating Assisted Living can get you up to speed on what to expect, what your options are, and how to make your way through what lies ahead.
In simple, non-medical language, Kristi Stalder shows you how to start and hold hard conversations successfully. What to ask when you tour a senior living facility. How to understand the relationship between Medicare and Medicaid, how to see the warning signs of a decline in mental or physical health, and how to find the right level of care for someone you love deeply.
 How to Care for Aging Parents by Virginia Morris
Informally known as "the caregiver's bible," Virginia Morris's smart, straightforward guide covers not just how to prepare for retirement and how to find the right kind of care for an aging parent, but the process of aging itself.
By walking you through what happens to the body in old age, she helps adult children understand the changes their parents are experiencing and empathize with the emotional and physical challenges they face while setting appropriate boundaries. She skillfully sets out respectful markers for when adult children should consider intervening in their parents' lives. And because so many residents of The Cedars have family out-of-state, the chapter on "caregiving from a distance" has been particularly helpful for many in our community.
 Being Mortal by Atul Gawande
Adult children who find themselves tasked with making healthcare decisions on behalf of incapacitated parents can find this to be an agonizing and harrowing experience if they have not discussed these issues with their parents first. But how do you start a conversation with your parents about death and dying?
Despite its title, this important book is not about death. It is a guide to living a good life—to the very end. Physician Atul Gawande draws on his learning and practice to reveal the limits of modern medicine and demonstrate how our anxieties about death can keep us from making the best decisions about how we live (or try to extend) our lives.
Residents at The Cedars have found this book so moving and illuminating they have held book clubs and discussions around it, so adult children may want to consider reading the book alongside their parents and checking in regularly to share the thoughts and learning it inspires.
 Elderhood by Louise Aronson
What does it really mean to be "old"? For most of human history, it meant living to age 60. Today's older adults can reasonably expect to live 30-40 years past that date, as elders. Yet most people claim to dread or fear becoming an elder, as if aging were a disease.
Louise Aronson, a Harvard-trained geriatrician, has cared for older adults for over 25 years and she is wonderful news for all of us: old age can be filled with hope, health, and humanity. If you and your parents are overwhelmed by the decisions you are making about their retirement living, medical care, finances, or futures, Elderhood can be a bracing reminder of all the sweetness and vitality that still lie ahead.
If you and your parents have started thinking about retirement planning or assisted living, spending some time in a senior living center can help dispel fears and inspire action. The Cedars staff would love to welcome you for a personal tour! Call 207.221.7000