The last thing you want to worry about when adjusting to retirement living is money. Here, we will guide you to retirement planning resources and certified senior advisors to make your golden years stress free.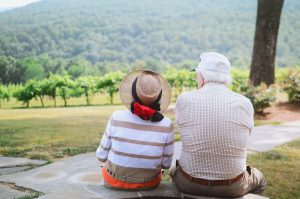 Planning for retirement means making sure you have the resources you need to secure the care and comfort you want. Depending on your expected MaineCare benefit, financing assisted living may take advanced planning. A certified senior advisor can help you forecast your assisted living costs and find financial freedom in retirement.
Understanding long term care expenses and assisted living costs in Maine can be complicated and confusing. The price of services varies greatly across the state and MaineCare Services covers very specific levels of care and services.
Whether you anticipate aging in place and accessing home care or moving into assisted living or memory care assisted living at some point in the future, life is unpredictable. If your health or plans change suddenly, you will want to have a firm financial plan in place so you can make the right choices for your health and your family's wellbeing without financial worries.
Evaluating Your Long-Term Care Expenses
Even with access to MaineCare, the cost of long-term care may surprise you. Maine is the 8th most expensive state in America for nursing home care. The average cost of a nursing home in Maine is $271 per day, and those costs rise quickly if you plan to live in southern Maine and hope to have a private room. And while MaineCare may cover part of these expenses, it may not cover all of them.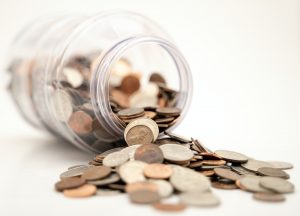 Purchasing long-term care insurance and thinking about frugal retirement tips are a good start but for most of us, a financially secure retirement takes long-term planning and skilled professional financial assistance.
To truly evaluate your potential long-term care expenses, you'll need to decide what really matters during retirement and what you feel you can compromise on. You'll also need to consider your assets, like home(s) investments, and other insurance policies. Be aware of available services and their costs and research all available benefits and programs and start saving for your projected long-term care expenses as quickly as possible.
 Finding a Financial Advisor for Seniors
At The Cedars, we see how a qualified financial advisor for seniors can help our members and residents enjoy the worry-free retirement they want and deserve. How can you find a certified senior financial advisor you can rely on?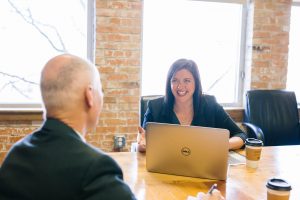 Get your loved ones involved in the decision.
Your financial advisor will be making recommendations that affect everyone in your family. It's good to get a gut check from one or more family members you trust that are involved in your financial planning.
Decide what really matters to you.
What are your goals? And how experienced are your candidates at reaching those goals?
Research certified planning advisors who specialize in retirement and long-term care.
The Cedars recommends working with a certified professional who has been trained to deal with the specific challenges older adults face when financing retirement and long-term care in Maine. Asking your friends and family for recommendations is a good place to start, as is reviewing the Certified Financial Planner Board list of certified advisors who specialize in financial planning for seniors. Consider working with a fee-only financial advisor, as they do not receive commissions or kickbacks on any products they may advise you to purchase; they receive only a flat fee for their work on your behalf. You can find financial advisors working on a fee-only basis on the National Association of Personal Financial Advisors website.
Meet all your potential candidates in person.
Do they really listen to what you say? Do they answer your questions honestly? Do you feel comfortable talking to them about highly personal topics like your health and your financial wellbeing? Mutual respect and trust are key for this collaboration to be successful.
 Tax Deductions for Assisted Living Costs in Maine
Are assisted living expenses tax-deductible? It depends. In order to deduct those assisted living expenses that are needed for medical care, and if they have not been reimbursed by an insurance policy or any other program.
Retirement planning resources and advice can make it possible to achieve a worry-free retirement whenever you are ready. If you or your certified financial advisor would like to learn more about retirement living at The Cedars, call 207.221.7000 today.