THE MAYER-ROTHSCHILD FOUNDATION
THE CEDARS
UNIVERSITY OF MAINE CENTER ON AGING
---
We are working toward the definition of excellence—together.
Our Team
CO-PRINCIPAL INVESTIGATORS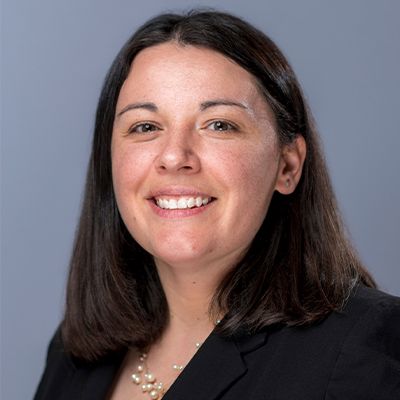 Jennifer Crittenden, Ph.D., MSW
Assistant Professor of Social Work and Associate Director University of Maine Center on Aging
"Person-centered care to me means always feeling at home in an environment where you are physically and socially comfortable and a place where you have the opportunity to connect with others and be meaningfully involved in community life."
Dr. Crittenden has over sixteen years of experience in professional and community education, program evaluation and program planning. Nearly all research projects and grant funded programs under her management entail the translation of academic research into professional and public education programs, events, and dissemination activities. Her experience in healthcare research and evaluation includes a variety of initiatives aimed at prevention and quality improvement across the care spectrum. Dr. Crittenden has served as Project Manager for the National Institutes of Health-funded Balancing Act Clinical Trial, a research study testing a falls prevention program among older adults with visual impairments; as the project manager for the Maine Partners for Elder Protection (MePEP) Project, implementing elder abuse screening in primary care settings; and the evaluation and training consultant for the Maine Health Access Foundation-funded Transitions with Care Project building skill among providers who facilitate healthcare transitions for older adults. She is also currently the lead evaluator for the MOTIVATE interprofessional oral health care project that is working to improve oral health care provision in long-term care. Dr. Crittenden holds an M.S.W. and an interdisciplinary Ph.D. in gerontology from the University of Maine.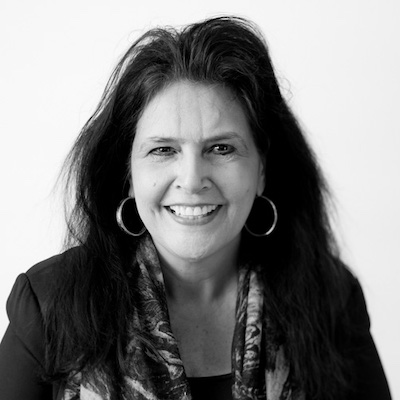 Angela Hunt, MS, RPT
Chief Innovation Officer, The Cedars
"Person-centered care means honoring the unique preferences, values, and needs of a resident so to successfully age with dignity and respect, regardless of socioeconomic status, race, religious preference, gender identity/expression or sexual orientation in a humane and holistic manner, while providing a solid organizational foundation for the workforce to effectively implement on this commitment to care."
Angie has been leading the staff in excellent clinical services and the highest in customer service, all with a drive towards the most innovative programs for our residents. With a background in physical therapy, Angie is a hands-on leader for all staff. Angie is the recipient of the 2015 Excellence in Leadership Award from LeadingAge Maine and New Hampshire for her tireless work, incredible self-direction and unwavering commitment to seniors, staff and the long-term care non-profit community. Angie is guiding the community in the transition to the Household model of care by leveling the organizational structure, empowering direct care staff and putting the resident and their family at the core of our mission.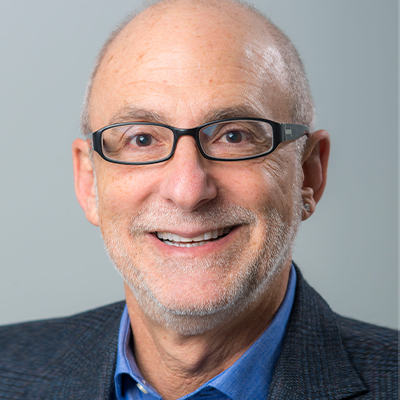 Lenard W. Kaye, PhD, DSW
Director, University of Maine Center on Aging and Professor of Social Work
"Person-centered care is individualized care characterized by being treated as a person and not a patient, where relationship development is paramount, and your physical, social, and emotional needs and wants are continuously valued and respected."
Dr. Lenard W. Kaye is Professor of Social Work at the University of Maine School of Social Work and Director of the UMaine Center on Aging. Lenard Kaye's doctoral degree from Columbia University is in social welfare, with specializations in gerontology and organizational theory. Dr. Kaye's career spans more than 40 years. He is a nationally recognized authority in health and human services, aging, and gerontological practice who is widely published (17 books and approximately 200 book chapters, research reports, and journal articles) and has an extensive record of federal, state, and foundation funding of his aging and health research, education, and outreach totaling in excess of $12 million dollars (including NIH/NIA, DHHS, EPA, and the Administration on Aging/Administration for Community Living) in the areas of rural aging, older men, social isolation, community and long-term care, elder caregiving, elder abuse, senior housing, home health care, and aging-related gender issues. He sits on the national board of directors of the Older Adults Technology Services (OATS) from AARP and is a Fellow of the Gerontological Society of America.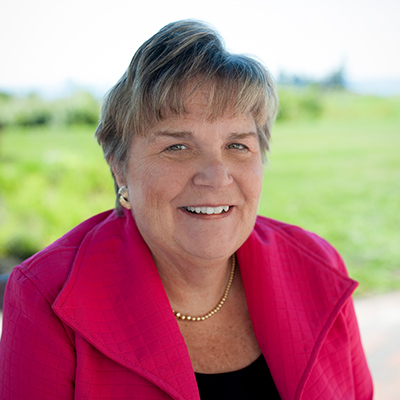 Kathryn Callnan
President and CEO, The Cedars
"To me, person-centered care is the new foundation for long-term care for its residents, employees, and families."
Kathy's career spans 40 years and she began her work with older adults as a nurse at the Jewish Home for Aged on Portland's Munjoy Hill. Kathy has a great commitment and dedication to making homes for older adults, and she has led the organization through the transition to The Cedars on Ocean Avenue in 1991, the realization of a full continuum of senior living options on one campus, and into the future with the upcoming transformation to the person-centered Household Model of care. Kathy has received multiple awards including the 2012 Rose M. Richsafer Mentor Award from the Partners in Senior Life, and the 2010 Excellence in Leadership Award from Leading Age Maine and New Hampshire. Kathy is a visionary and a passionate advocate for Maine's seniors.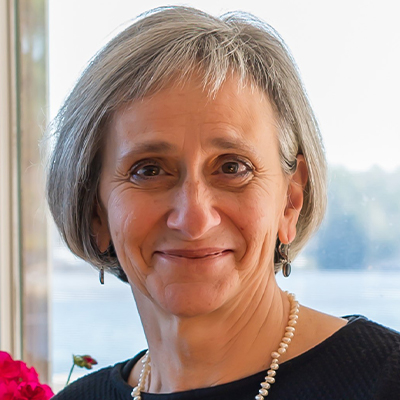 Mary Lou Ciolfi, JD, MS
Program Manager, UMaine Center on Aging
"Person-centered care means committing to and making an investment of resources -- at an individual, organizational, or societal level -- to really know people in ways that truly matter to them and to co-create a living and caring environment that is in alignment."
Mary Lou Ciolfi is an attorney who practiced in Brunswick, Maine for 17 years before leaving private practice to help her family renovate and expand their private assisted living home in Bath, Maine. She was the Administrator of HillHouse Assisted Living for 10 years during which time she returned to graduate school at the University of Southern Maine's Muskie School of Public Service to obtain a master's degree in health policy. She later worked at the Muskie School as an aging policy researcher. She also currently teaches Public Health Policy and Public Health Law at the University of New England's Graduate Programs in Public Health and teaches Heath Policy to UNE's undergraduate public health students. Mary Lou received her undergraduate degree from the University of Chicago and her law degree from University of New Hampshire's Franklin Pierce School of Law. She has a particular interest in ageism and recently completed the Gerontological Society of America's and the FrameWorks Institute's Reframing Aging Facilitator training.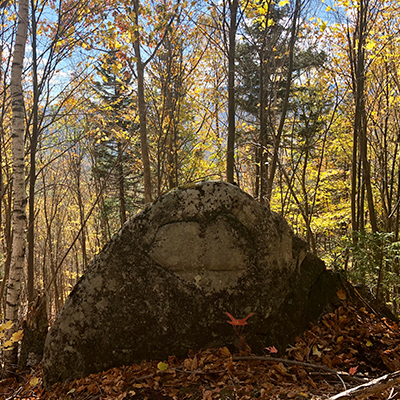 Rocky Coastlines
Graduate Student, University of Maine
"I see person-centered care as a framework that has the potential to uplift individual dignity by creating flexible, loving, and responsive environments, systems, and cultures."
Rocky Coastlines (ze/zir pronouns) is a first-year graduate student at the University of Maine School of Social Work, and is pursuing an Interdepartmental Certificate in Gerontology. Rocky graduated from Smith College, cum laude, and lives on occupied Wabanaki lands in mid-coast Maine.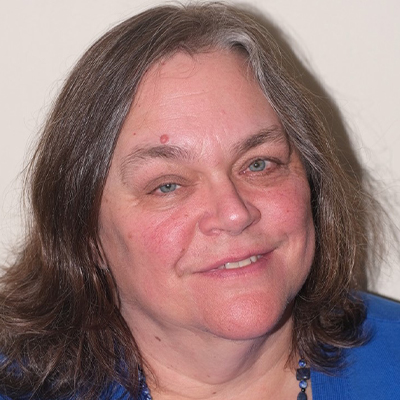 Tracy Ericson
Associate Director of Development, The Cedars
"Person-centered care empowers residents to make choices about how they want to spend their days based on their own individual preferences and needs, and requires that caregivers develop relationships with each resident that honor and respect their individuality."
Tracy Ericson is the Administrative Coordinator for this project. She has worked in the Development Department at The Cedars for 8 years. She holds a BS in psychology and has worked in non-profit organizations throughout her career. Tracy has an extensive background in fund-raising, community building, program implementation and development, and administrative organization.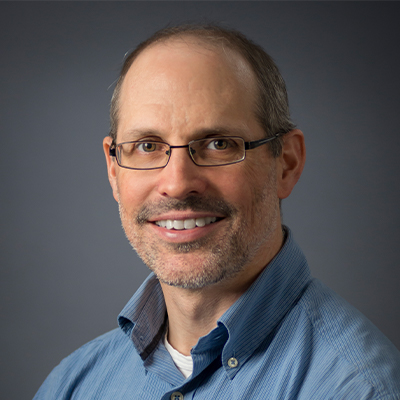 Liam O'Brien, Ph.D.
Biostatistician, Colby College
"As a statistician, I see person-centered care as differing from what has traditionally been done where we "treat to the average." No one person is average and utilizing information about the individual to personalize care is a model growing in popularity in many healthcare settings."
Liam O'Brien received his doctoral degree in biostatistics from the T.H. Chan Harvard School of Public Health. While there, he developed methods for analyzing longitudinal data arising from multiple sources, with a focus on data arising from studies of mental health.  He also holds bachelor of science degrees in engineering physics and mathematical sciences from the Colorado School of Mines. His primary appointment is Charles A. Dana Professor of Statistics at Colby College in Waterville, Maine, and is also an adjunct faculty member at the University of New England.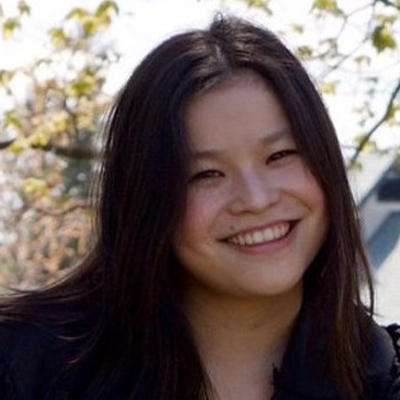 Catherine Taylor
Research Assistant, UMaine Center on Aging
"To me, person-centered care means providing care that promotes autonomy and individuality. It allows for individuals to feel recognized and heard with their peers and healthcare providers."
Catherine Taylor graduated with a B.S. in Psychology from Champlain College in 2020, summa cum laude. Catherine acquired valuable experience working at the Acton, Massachusetts Council on Aging and the Alzheimer's Association of Greater Boston, where she gained appreciation for issues related to aging and a passion for working with older adults.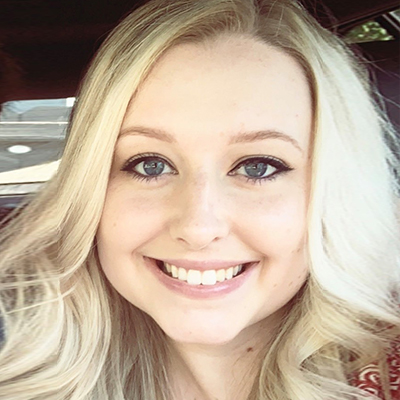 Kayla Thompson
Project Assistant, University of Maine and The Cedars
"Person-centered care honors each person with respect to their unique qualities and life experiences. It places emphasis on personal preferences in a way that ensures the values of dignity and worth for each person."
Kayla Thompson is a first-year graduate student at the University of Maine School of Social Work. Kayla graduated from the University of Maine with her Bachelor's in Social Work, summa cum laude. Kayla is a Board Member for the Beth C. Wright Cancer Resource Center and has previous case work experience with family systems.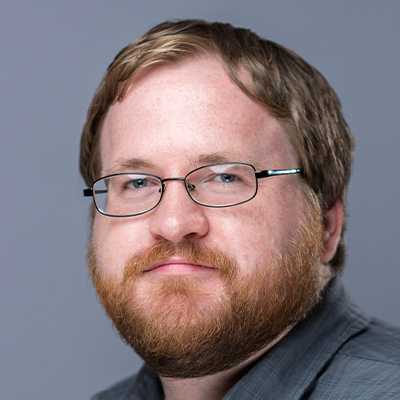 David Wihry, MPA
Data Manager, UMaine Center on Aging
"Person-centered care recognizes and respects a person's unique history, material/social/psychological and other needs, sources of meaning, and provides the level of support that respects the autonomy of the individual and helps them to flourish in their own way."
David Wihry is a Project Manager with the Center on Aging and will serve as Data Manager on the Designation of Excellence initiative. David received a Master of Public Administration degree from the University of Delaware and has been with the Center on Aging since 2010. He coordinates or contributes to research and evaluation projects at the Center on Aging dealing with diverse topics in gerontology including transportation access, age-friendly communities, human services systems change, and falls prevention.
STEERING COMMITTEE
The internal Steering Committee made up of long-term care, assisted living, and independent living residents; staff; long-term care family members; and community members provides a unique bottom-up, grassroot, operational perspective.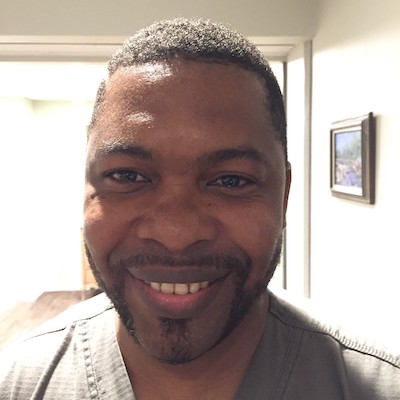 Emmanuel Ashon-Cudjiw
Homemaker
"Person-centered care gives people the ability to live as independently as possible, irrespective of one's ailment. It empowers them to be able to function and encourages one's individual life activity with supportive care plans that respect the individual's wants, needs, likes and preferences"
Emmanuel's healthcare experience spans over 4 years, most recently serving as a Homemaker in the Lunder Memory Care Household, Assisted Living, at The Cedars Sam L. Cohen Households. He has experience in both Assisted Living and Long-Term Care living environments as a direct care provider. Prior to living in the United States, Emmanuel was an urban planner and rural developer under the Department of Town and Country Planning under the Ministry of Lands with the federal government of Ghana from 1998 to 2005. Emmanuel attended the Christian Methodist College and majored in Business Administration and Commerce. In 2020 Emmanuel was the recipient of the "Best Customer Service Awarded" from the National Health Care Association.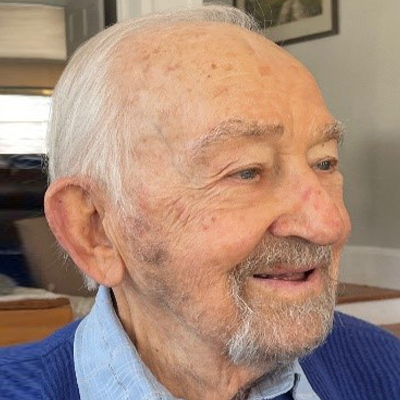 Wes Bonney
Independent Living Resident
"Person-centered care means to me that every reasonable effort is made to provide the best care possible for every patient within the limits of reasonableness and resources. The patient is a partner with social and health professionals in determining best care options."
Wes was born in Lewiston, Maine on September 9, 1925. He grew up in Lewiston, Auburn and Turner Maine graduating from Leavitt Institute in 1943. At 17 years old he enlisted in the U S Navy and served as a Storekeeper on two destroyers: the USS Kendrick DD 612 in the Mediterranean Sea area until the Germans surrendered; and the USS Fred T Berry DD 858 in the South Pacific until April 1946.
In 1946 he married and resumed his college career at the University of Maine in Orono, transferring to Bates College in 1957 and graduating with a BA degree in Economics.
He began his career at Union Mutual Life Insurance in 1950, moved into the banking industry in 1952. He started at the Federal Reserve Bank of Boston leaving in 1963, and worked for 6 banking organizations through a variety of different positions including President of four of them. He ended his career in 1991 as the President and CEO of Peoples Heritage Financial Group, now part of TD Bank.
During his career and afterwards he served on many non-profit boards, including Lawrence General Hospital, Trustee, Chair of the Finance Comm. and Chair of the Board; Addison Gilbert Hospital, Gloucester, MA, Trustee, Executive, Finance, and Planning Coms; Bates College, Trustee, Executive, Finance, & Fund Raising Coms; President of the Alumni Council and President of the Cheney Society; Kents Hill School, Readfield, ME,. Trustee and Executive, Finance and Nominating Cttes; Muskie School of Public Policy, Board of Visitors; First Parish Church UU, Portland, Trustee and Finance Com. Chair; John T Gorman Foundation, Director and Treasurer, 1995 to present.
After retiring he worked on many projects including the following:
Working to improve K-12 education. As the employer of thousands, he learned that improved education and preparation for entry level employees was an important issue. In 1991 he became a founding member of the Maine Coalition for Excellence in Education serving as a Trustee until 2010 when it merged to become EducateMe. During that time, he served terms as Chairman and Treasurer. He also served as a member of the Learning Results Task Force, which developed and proposed standards for all K – 12 students. From 1995 through 2005 he served on the Maine State Board of Education and led the development of the Essential Programs and Services school funding formula.
In addition to the time he spent working on education improvement he did volunteer consulting work for banks in some of the former Communist countries, including projects in Bulgaria, Romania, Mongolia, and Macedonia. His challenge was to help the banks learn how to make loans and run a successful bank in an economy that was transitioning from Communism to Capitalism. He had to figure out what was needed as he was becoming acquainted with the staff at the banks.
Wes and his wife have been an independent living residents of the Atrium at the Cedars for two years. He likes to be busy particularly working on meaningful projects. He feels fortunate to have had a career that has been full of challenges most of which he was successfully able to work with.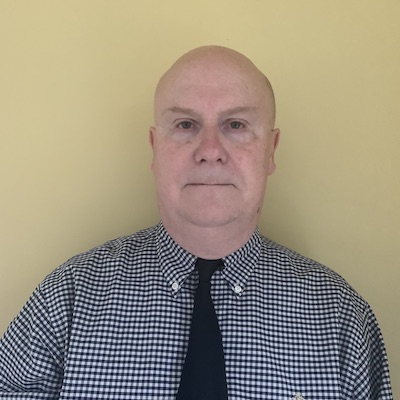 Dermot Bostock
Long-term Care Family Member
"Person-centered care means care is focused on the patient and their individual needs."
Dermot Bostock is originally from Manchester, England and has a degree in Mathematics from the University of Sheffield, UK. He has been in the United States for 30 years and resides in Falmouth with his wife, Wanda and his two children Anne and Michael. He is retired from the computer industry and currently enjoys tinkering with electronics. He was President and a member of Blueberry Hill toastmasters for several years. His passion is cars (especially BMWs). Dermot's father, William, currently resides at The Cedars and has enjoyed living on the Black/Wolf neighborhood for nearly two years.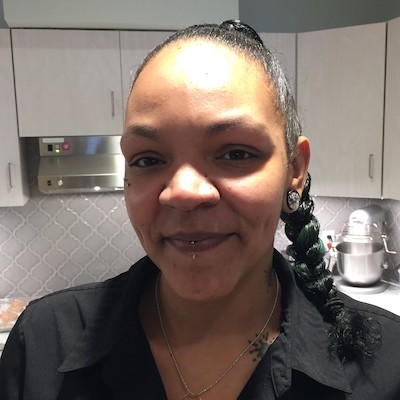 Nerissa Boyd
Housekeeper
"Person centered-care means supporting the residents on how they want to live their life each day."
Nerissa works as a housekeeper at The Cedars. She has 3 years of healthcare experience as a cook in a long-term care setting where she prepared meals for residents and ensured staff teamwork. Nerissa's primary focus is resident centered with strong customer service and hospitality skills. She has had three years of experience as a personal support specialist providing personal care to older adults.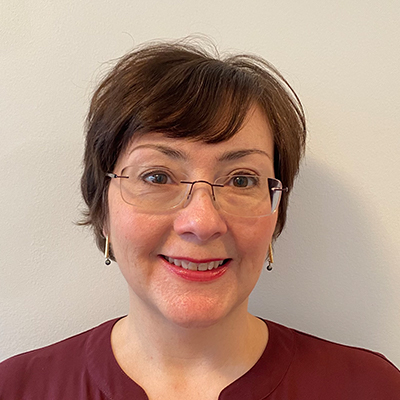 Melanie Desjardins
Household Coordinator, The Cedars
"Person-centered care is a model of care in which the life story, the intimate details of one's life that describe the joys and passions that make a person who they are, is known and honored by their caregivers. The systems that have run traditional care are thrown away, and the care team instead makes every decision with the resident at the center. The focus is not on diagnosis and disability but on the relationship between the resident and caregiver. The resident and family are considered the expert on the resident, and every system within the healthcare organization is set up to be flexible and spontaneous to meet the individual's needs and desires."
Melanie began her career in 1992 working for The American Red Cross and multiple municipalities in Maine and Massachusetts teaching CPR and First Aid to first responders, as well as teaching water safety and lifeguard instruction for numerous swim programs. In 1997 she graduated from Clark University with a BA in Psychology. She earned an MSW in Clinical Social Work with a sub-concentration in Gerontology in 1999 and took a position as a social worker at Blair House in Worcester, MA, a dementia care nursing home. While there she learned the true teamwork of an interdisciplinary team that it takes to meet the medical and psychosocial needs of those living with dementia.
She began working at in a social work position at The Cedars in 2000. She works with long-term care and rehabilitation residents to meet their psychosocial, emotional, and discharge planning needs. As The Cedars sought to practice resident centered care Melanie was encouraged to take on duties outside the silo of social work. In 2017 she also became a certified CNA to become a blended worker and assist with resident personal care needs while continuing to practice social work. In 2018 Melanie became a Household Coordinator and facilitates interdisciplinary efforts to embrace person-centered care as an organization and implement it on an individual basis with each resident. This role has allowed her to create a sense of community in the household through maintaining "home", maintaining a sense of welcome, enhancing relationships in the household through shared activities of living, promote compassionate services among team by offering support to all and by evaluating and addressing the successes and needs of the household.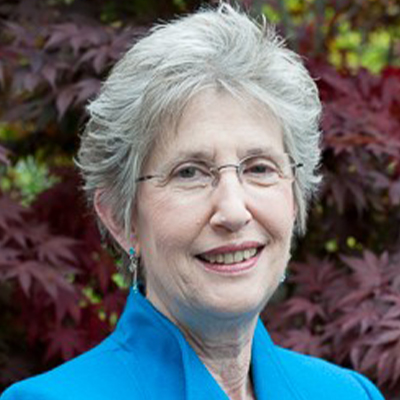 Elizabeth Geller
The Cedars Trustee
"Person-centered care – one thought comes to mind immediately: care centered around each individual; not a schedule. Living as you would at home – eating, sleeping, and doing personal care at your own pace and at the times when you feel like doing them. I feel that having control over your environment – perhaps even in a limited way – is better emotionally and spiritually than having 'others' take charge of your life. Aging is a challenge; let's help those that we can age with dignity and respect."
Married in 1965 and settling in Waterville, Liz had a 35-year career at Thomas College in Waterville.  After retiring in 2000, she felt that it was important to give back to her community and started volunteering at United Way of Mid-Maine, as well as being a board member.  She is also a volunteer at the Mid Maine Homeless Shelter, MaineGeneral–Thayer Center for Health, and the Boca Raton Regional Hospital (winters in Florida!).  Her association with The Cedars goes back to 2009 when she and her husband (a Portland native) were asked to serve as JHA Assisted living trustees.  However, with relatives in Portland, her family association goes back a couple of generations. She was honored to be asked to be a part of the Steering Committee for the Person-Centered Care Project of the Mayer-Rothschild Foundation, and looks forward to supporting this wonderful initiative.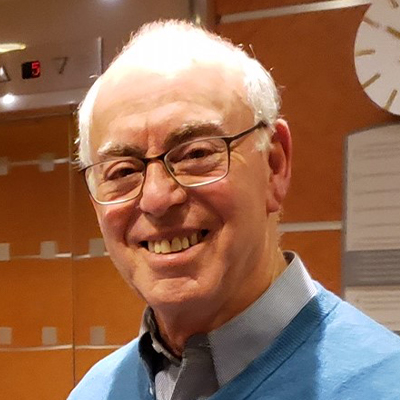 Stuart Gilbert, MD
Community Member
"For me 'person-centered care' means that the resident's schedule and activities are centered and focused on the needs and desires of the resident. This provides the individual with the dignity and respect they deserve."
Stuart was born in Brooklyn, New York. Following his professional training in Boston and two years in the Air Force he came to Portland in 1976 and had a fulfilling 33-year career as a Radiation Oncologist at Maine Medical Center. During that time he served as President of Temple Beth El, the American Cancer Society, Cumberland Unit, and the New England Society for Radiation Oncology. He was on the Board of The Cedars for over a decade and was impressed by the high standard of care and caring set by Kathy Callnan and Angie Hunt and the quality of the staff and volunteers. He is pleased to be included on this project that will further enhance the level of care for our residents.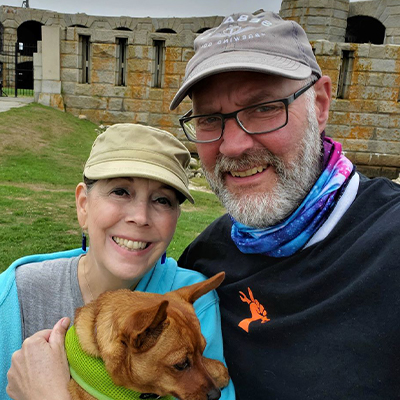 Kristen Huber & Ray Richard
Long-Term Care Family Members and Volunteers
"To us, person-centered care means that resident's needs come first: the individual's happiness, contentment and above all comfort are attended to around the clock."
Kristin and her fiancé, Ray, live in Portland along with their dog, Mia. Being retired allows them both to have the time to enjoy activities. Camping in their vintage motorhome, biking and volunteering (when not in COVID) not only at The Cedars, but with Portland Wheelers as well, where Ray serves as President, are some of their pastimes. They also enjoy motoring about in their Mini Cooper and belong to an enthusiast group that periodically holds rallies. Ray just completed a Little Free Library that Kristin manages for their condo association. Ray serves on that board as well.
Their relationship with The Cedars began in 2015 when Ray's Dad, Al went there for rehab after a stay in the hospital and subsequently moved into assisted living. The family decided to move Al's brother there in 2015. They both transitioned to skilled nursing and passed away in 2019. That was the same year that Kristin's Mom, Jan moved to the Cedars after spending 4 years at two other facilities that didn't provide the level of care we felt she needed. Jan thrives at The Cedars on account of the dedicated staff who Kristin and Ray are grateful to for the wonderful care that she receives, especially during this most challenging year.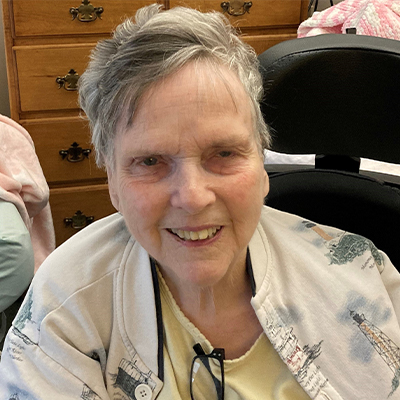 Dianne Lombard
Long-term Care Resident
"Person-centered care means having consistent care-givers who know me and have things in common with me so that we can talk about things together. I want them to get to know me and my family by talking about the pictures on my wall and the memorabilia in my room."
Diane grew up in Thopsham, Maine. She graduated from Brunswick High School and Husson College. She married and had three children. She was divorced and married a mon with two children. She has three step-grandchildren and three grandchildren. She has 2 sisters and a brother. Family is very important to Diane. Diane has been a long-term care resident at The Cedars for 5 years. This past year, during the COVID-19 pandemic has been very difficult for her. She is looking forward to being able to see her family in person and give them hugs.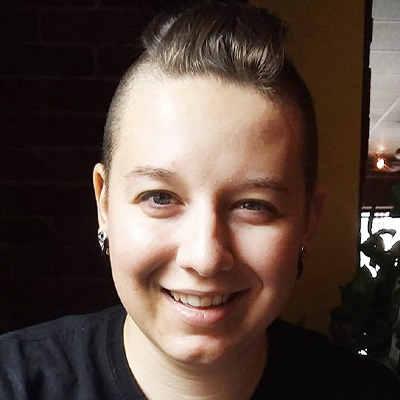 Aimee O'Connor, CNA, The Cedars
Household Assistant
"For me, patient-centered care means putting aside the task-oriented nature of many healthcare facilities operate and instead focusing on providing care that is respectful and responsive to an individual's values, needs, and preferences."
Aimee O'Connor is a Household Assistant for the new Sam L Cohen building at The Cedars. She was born in Chicago and moved to Maine in 2012. Outside of work she is currently a student at the University of Phoenix studying cybersecurity. She is also a member and mentor for The National Society of Leadership and Success.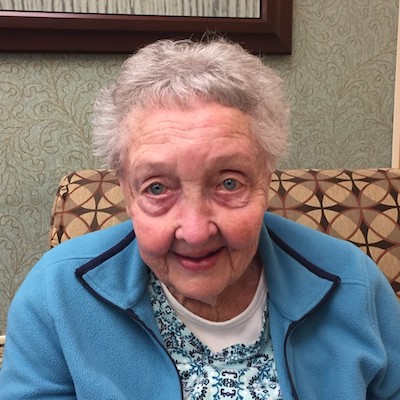 Jean Sanborn
Assisted Living Resident
"Person-centered care means being part of my healthcare decisions at all times and to make sure it meets my needs and preferences".
Jean Sanborn is 91 years old, born on June 22, 1929 in Madison, Maine. She is a resident at The Cedars at The Osher Inn and enjoys her home there. Jean was in a 3 year nursing program at Maine General Hospital of Nursing in Portland, Maine. She spent 38 years as a maternity nurse at Maine Medical Center. She retired at age 62 as the Director of Parent Child Nursing where she assisted in planning and opening the first Neonatal Intensive Care Nursery at Maine Medical Center. When Jean was not busy working, she was involved in her local church and part of the women's club in her community. Jean plays a role now in the Steering Committee at The Cedars.
Jean was married for 64 years to Warren Sanborn and they had three children, Gary, Dana, and Nancy. Her son Dana passed away at age 50. Jean has seven grandchildren and one great grandchild. Family means the world to Jean. She enjoys spending time visiting with her loved ones. Jean's hobbies and interests include knitting, crossword and word search Puzzles, World News, watching Hallmark movies, watching the Red Sox on TV, reading, listening to instrumental music, arts and crafts, card games, and playing bingo.
Jean strongly believes the old and young can bring new energy, knowledge, and enthusiasm to each other's lives.
Jean also believes that intergenerational programming can improve the well-being and quality of life of older adults while it allows children and young adults to gain awareness and appreciation for aging which may reduce many fears associated with aging.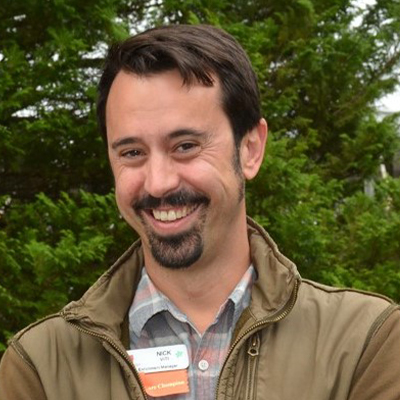 Nick Viti
Life Enrichment Manager, The Cedars
"Person-centered care is care that is determined by the individual.  No two people are exactly alike so the care they receive should not be predetermined, assumed, or imitated.  Individuals are given suitable choices that support their uniqueness, preferences, and dignity.  All care tasks can become meaningful activities and opportunities for learning and bonding when the care partner encourages the individual they are supporting to get involved and take control, doing as much for themselves as they can."
Nick has been an Occupational Therapist for 9 years and has been dedicated to gerontological occupational therapy services with a specialty in dementia care. He has focused his practice to be part of a progressive work environment providing quality person-centered care, creative programing, and facilitating staff empowerment through client–centered therapeutic intervention in order to improve the quality of the lives of older adults who have a diagnosis of Alzheimer's disease and/or other related dementias.
As the Manager of Life Enrichment, Nick oversees the daily operations of the Therapeutic Recreation Department at The Cedars.  The program utilizes evidence-based therapeutic interventions and activities to assist residents to engage in daily life and maintain their highest level of self-performance in functional skills, social skills, and cognitive and communication competence in daily living situations. The Cedars' programs emphasize, dignity, choice, and individuality.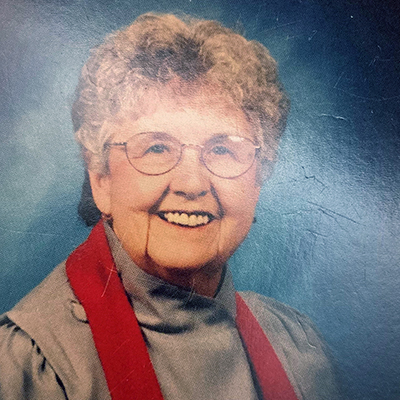 Ruth Williamson
Long-Term Care Resident
"Person-centered care means that the care-givers serving me truly understand what empathy is all about. It also means a clean and pleasant environment."
Ruth married her high-school boyfriend and they had two daughters and a son. In her early thirties, Ruth attended Bangor Theological Seminary. She lived on campus with her three children for four years. She later received her Masters Degree at Bangor Theological Seminary. She was ordained as a United Methodist Pastor and worked as a pastor for many years. She traveled to Germany and Switzerland for educational lectures and also traveled to Nicaragua, Israel, and Egypt for mission trips.
Ruth joined marches for causes that she was passionate about including women's rights marches in Boston, Massachusetts and one of Martin Luther King Jr.'s marches in Washington, DC.
After years of hard work, Ruth retired and lived on Peaks Island, Maine for 25 years. Ruth is currently a long-term care resident at The Cedar in Portland, Maine. She is enjoying life and is grateful for the endless love and support she receives from her children.