THE MAYER-ROTHSCHILD FOUNDATION
THE CEDARS
UNIVERSITY OF MAINE CENTER ON AGING
---
We are working toward the definition of excellence—together.
NATIONAL BLUE RIBBON EXPERT PANEL (Year Two – 2022)
This panel, consisting of representatives from the long-term care industry, scholars, advocates, and leaders, will ensure that findings have translational value to the broader field when formulated.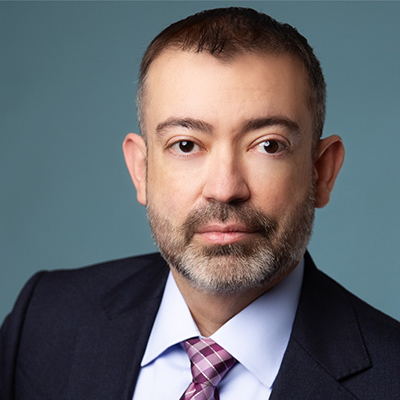 Robert Espinoza
Vice President of Policy, PHI, Expert Panel Chairperson
"Person-centered care means delivering long-term services and supports in a way that centers on the unique needs, experiences, and aspirations of every individual."
Robert oversees its PHI's national policy advocacy, research, and public education division in support of the direct care workforce. Robert is a nationally recognized expert and frequent speaker on aging, long-term care, and workforce issues—and serves on the board of directors for the American Society on Aging and the National Academy of Social Insurance. In 2020, he was selected for the first-ever CARE 100 list of the most innovative people working to re-imagine how we care in America today and as one of Next Avenue's 2020 Influencers in Aging.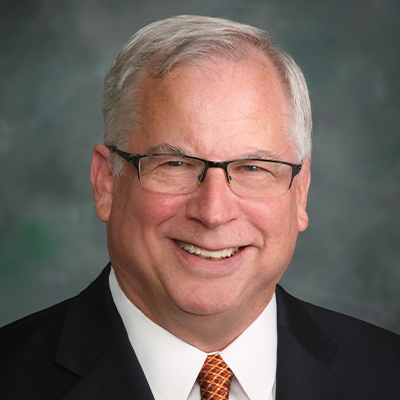 John Feather, PhD
Past Chief Executive Officer of Grantmakers In Aging
"Putting the person at the center of decisions about their own care seems obvious, but it rarely happens in our current system. Person-centered care is an essential way to make this happen."
Dr. Feather is the CEO of Grantmakers in Aging, the national association of grantmaking foundations and other organizations that work to improve the lives of older people.  Prior to beginning that position in 2011, he was Executive Director and CEO of the American Society of Consultant Pharmacists, the national membership organization of pharmacists who specialize in care of older persons.  Until 2002, he was Director of the AARP Andrus Foundation, the research and education charity of AARP.
For the 17 years prior to that appointment in 1995, Dr. Feather held several positions at the State University of New York at Buffalo including Clinical Associate Professor of Medicine in the Division of Geriatrics and Gerontology, Executive Director of the Primary Care Resource Center, and Director of the Western New York Geriatric Education Center. 
Dr. Feather is currently on the Board of Archstone Foundation and EngAGE, an organization that brings professional level arts programs to low income older people in senior housing.  He is the Past Chair of the Board of Directors of the American Society on Aging and a former officer or Board member of 15 other national non-profit organizations.  He received the ASA Award from the American Society on Aging for his work in policy, practice and education, and was elected a Fellow of the Gerontological Society of America.  He was selected as one of the "50 Influencers in Aging" by Next Avenue, PBS' national information source on aging, received the Ophelia Rinaldi Lifetime Achievement Award from National Hispanic Council on Aging, and was elected to the National Academy of Social Insurance.  He recently joined the faculty of the Steve Hicks School of Social Work at the University of Texas at Austin.
Dr. Feather is an organizational sociologist by training and received his undergraduate education at the University of Texas at Austin and his masters and doctoral degrees at the University of Michigan at Ann Arbor.  He has earned the designation of Certified Fund Raising Executive (CFRE) and Certified Association Executive (CAE).  He is currently enrolled in the Master's degree program in Egyptology at the University of Manchester (England).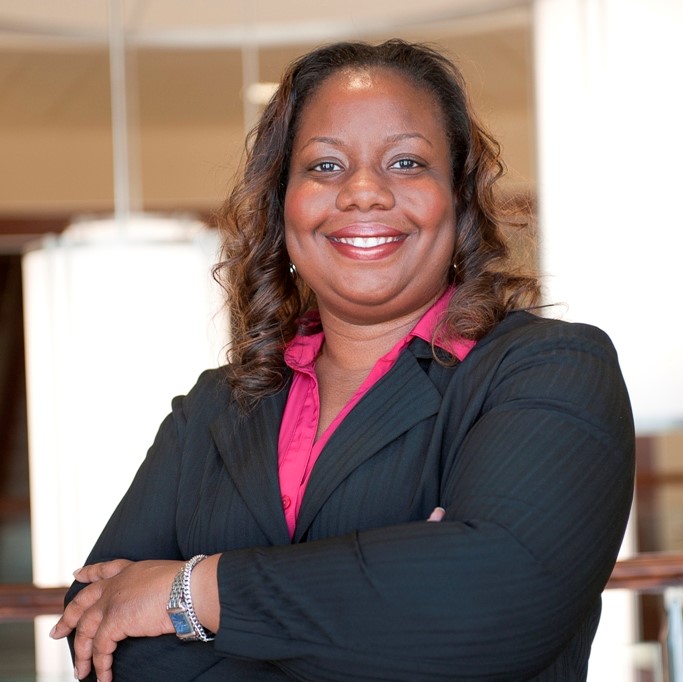 Cassandra Ford, PhD, MSN, MBA, RN, FAHA, FGSA
Associate Professor, University of Alabama, Capstone College of Nursing
"Person-centered care means providing the support, tools, and education for individuals to become empowered, active participants in their care."
Dr. Ford has been a nurse for over 15 years and a nurse educator for over 10 years. Her professional memberships include Sigma Theta Tau International Honor Society of Nursing, American Nurses Association and American Association of Critical Care Nurses. She is a Fellow of the American Heart Association and Gerontological Society of America. She teaches undergraduate and graduate courses within the College of Nursing. She has been the recipient of federal and intramural grant funding, conducted several research studies related to health disparities as well as educational research, and authored numerous publications and presentations.  Dr. Ford has extensive experience related to community-based work, health disparities research, working with rural populations, and focus group methodology.  Her primary research interest is cardiovascular disease in rural, southern African American women focusing on older adults as well as health disparities in rural populations.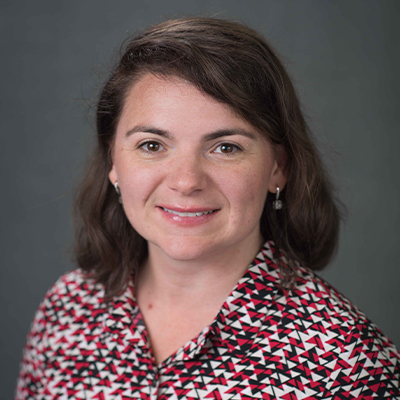 Holly Harmon, RN, MBA, LNHA, FACHCA
Vice President, Quality, Regulatory & Clinical Services at American Health Care Association
"To me, person-centered care means knowing and continually seeking to understand each person, honoring who they are and supporting what they want or need in ways that help them achieve their goals or live life as they wish."
Ms. Harmon brings both passion and a wealth of practical, real-world, clinical and operational experience to her role as Vice President, Quality, Regulatory & Clinical Services at American Health Care Association (AHCA). Her extensive service in a wide array of settings including post-acute care, long term care, residential care, assisted living, independent living, a psychiatric hospital and occupational health have provided her with insights, knowledge, skills and innovative ideas which she exuberantly shares with others.
In addition to her vast clinical experience, Ms. Harmon has put her dynamic energy into leading the statewide Maine Culture Change Coalition/LANE as President, the Maine Partnership to Improve Dementia Care in Nursing Homes as Co-Chair, Vice-President of American College of Health Care Administrators, Maine Chapter and the Maine LANE Co-Convener for the national Advancing Excellence in America's Nursing Homes Campaign. She also served as the Director of Quality Improvement & Regulatory Affairs at the Maine Health Care Association.
She puts her boundless energy and warm and energetic personality into training, education and presenting both, nationally and locally. She has made simplifying the complex world of long term and post-acute care policy and practice an art.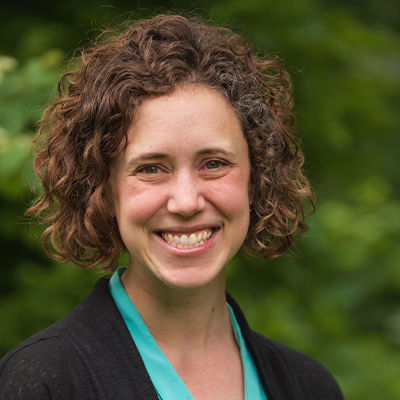 Carrie Henning-Smith, PhD, MPH, MSW
Associate Professor in the Division of Health Policy and Management, University of Minnesota School of Public Health and Deputy Director of the University of Minnesota Rural Health Research Center
"Person-centered care is the recognition that patients, residents, and clients are whole and complex people, whose lives are influenced by a myriad of factors including their environment, their relationships, and their life history. Doing person-centered care well means taking that nuance into account and authentically involving individuals in their own care decisions by giving them the information they need and by truly listening to their desires and concerns."
Dr. Henning-Smith is the current chair of the editorial board of the Journal of Rural Health and is an Associate Editor at the Journal of Applied Gerontology. She has published more than 100 peer-reviewed manuscripts, commentaries, book chapters, and policy briefs, and her work has been widely cited in federal and state policy documents, as well as in national and international media outlets, including the New York Times, Washington Post, Wall Street Journal, National Public Radio, NBC, CBS, and Politico. Dr. Henning-Smith holds a BA in international relations and gender studies from Claremont McKenna College; master's degrees in public health and social work, along with a certificate in gerontology from the University of Michigan; and a PhD in health services research with a minor in demography from the University of Minnesota.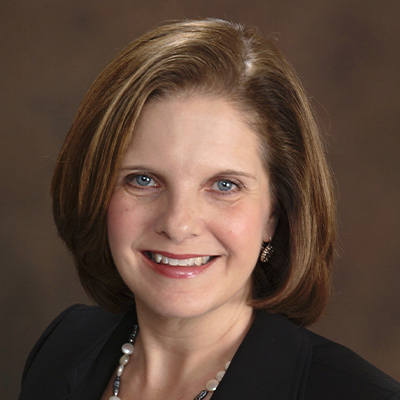 Ruta Kadonoff
Vice President for Programs, Maine Health Access Foundation
"For me, a person-centered environment is one that is grounded in knowing, caring and reciprocal relationships between residents and staff that allow for all aspects of support to be responsive to an individual's priorities. It is one that recognizes and celebrates the value of each person and facilitates their ability to live as rich and full a life as possible at every stage of that life – one that is meaningful to them, driven by their own decisions about what matters most. It is also one that ensures that the voices of the individuals who live there are integrated in a meaningful way into decision-making about how their home operates. It is real home in every sense of that word."
Ruta  joined the foundation in 2016. In addition to leading the work of the program team and managing all aspects of MeHAF's grantmaking, she also champions the organization's Healthy Older People strategic priority area.  Prior to coming to MeHAF, Ruta spent over 20 years of her career working to foster and advocate for quality improvement and person-centered approaches in long term care settings.  She has held leadership roles with a diverse set of national organizations focusing on a mix of policy and advocacy, education, and organizational culture change, including The Green House Project, Pioneer Network, and the American Health Care Association among others. 
Ruta has a B.A. in political science from The Catholic University of America, a Masters of Health Science in Health Policy from Johns Hopkins University's Bloomberg School of Public Health and an M.A. in the Management of Aging Services from the Erickson School of Aging Studies at the University of Maryland Baltimore County. In her local community of Belfast, Maine, she serves as a volunteer with the Olympia Snowe Women's Leadership Institute and Hospice Volunteers of Waldo County. Acting on a decades-long aspiration, she and her husband re-located in 2016 from the Washington, DC area to midcoast Maine, where her spare time most often finds her outdoors, seeking out opportunities for walking and hiking, kayaking, sailing and photography whenever possible.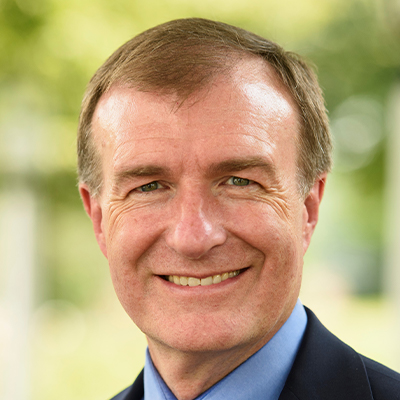 Steve Lindsey
Chief Executive Officer of Garden Spot Communities
"Creating a person-centered environment means that each person has agency to live a self-directed life that provides opportunity to live with purpose, meaning and vitality regardless of your season of life, physical limitations or the amount of support needed. It involves creating home for each person; a place where they can know others and be known, where they can love others and be loved, where they can serve others and be served."
Garden Spot Communities includes Garden Spot Village, a CCRC of 1000 residents located in New Holland, PA and Maple Farm, a skilled nursing community in Akron, PA.  Garden Spot Village was an early adopter of the household approach to skilled nursing and has introduced a "person centered" approach throughout the organization.  Steve has more than twenty-five years of administrative experience in both the retirement community and rehabilitation hospital fields. Steve is a licensed nursing home administrator, has an MSW from Temple University and a BS degree from Messiah College.  He is involved in the Health Guidelines Revisions Committee of the Facility Guidelines Institute, is a SAGE board member, is on the Editorial Advisory Committee for Environments for Aging, as well as numerous other nonprofit boards and has been a frequent speaker at regional, state and national conferences.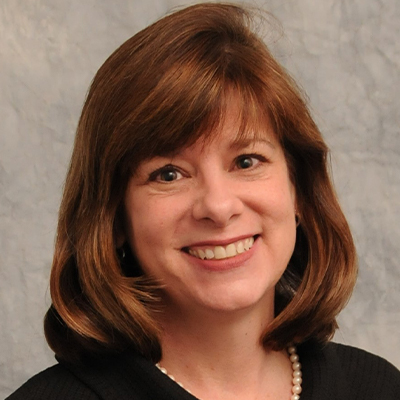 Sandy Markwood
CEO, National Association of Area Agencies on Aging
"Person-centered care takes a human and holistic approach that encompasses a person's emotional as well as physical needs and desires. In so doing, person-centered care focuses not on the quality of a person's care but, more importantly, the quality of their life."
As the CEO of the National Association of Area Agencies on Aging (n4a), she has been committed to ensuring that as a society we value and support people across the lifespan. That commitment has taken many forms including advocacy with multiple Administrations and on Capitol Hill for the passage of legislation aimed at supporting older adults including access to critical information, in-home services, and caregiver support. Sandy was the former Director of County Services at the National Association of Counties for 20 years. She also served as a Project lead at the National League of Cities and as an Assistant to the County Executive for human services in Albemarle County, VA.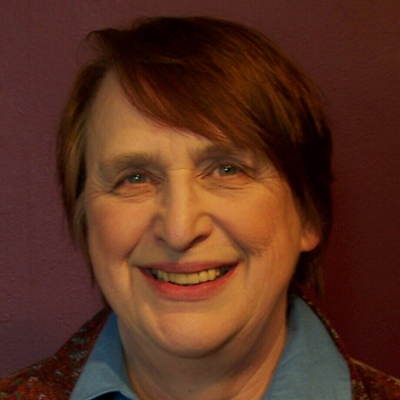 LaVrene Norton
Founder and Exec. Leader, Action Pact
"My mother-in-law, Marion, lived with us for 17 years after being diagnosed with Alzheimer's. Her life-long person-centered style of loving and caring for all of us set a standard that guides Action Pact's work and teachings - Know the Person!"
LaVrene Norton is the Founder and Executive Leader of Action Pact, an organization focused on culture change in elder services and care. LaVrene is the pioneer of the Household Model and has been working with organizations on the path toward resident-directed life in households in assisted living, skilled nursing and short stay.   She is recognized as one of the nation's foremost organizational change facilitators in long-term care and has taken her expertise to Ireland and Australia as well.  In addition to building curriculum for the broad series of Action Pact workshops, intensives and consulting, LaVrene has led the Action Pact team in the development of a deep catalog of culture change and Household Model literature, workbooks and videos, most notably In Pursuit of the Sunbeam which she co-authored with Steve Shields and the Household Matters Toolkit – both projects funded by The Commonwealth Fund. She holds a Masters of Social Work.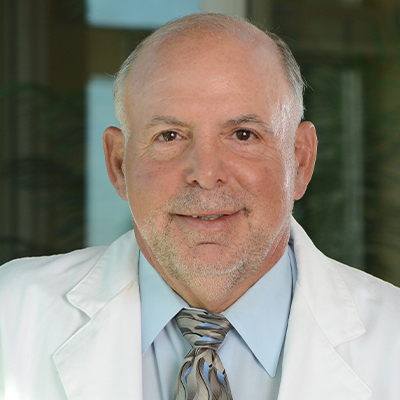 Joseph G. Ouslander, M.D.
Professor, Senior Advisor to the Dean for Geriatrics, and Interim Chair of the Integrated Medical Science Department and Senior Associate Dean for Clinical Affairs at the Charles E. Schmidt College of medicine at Florida Atlantic University and Professor (Courtesy) at the Christine E. Lynn College of Nursing at FAU
"Whenever a trainee asks me what to do for an older patient I say, 'IT DEPENDS.' It depends on multiple factors that go into person centered care. When I talk with patients and their families or other loved ones I try to take into account their goals, current level of functioning, life expectancy, values, and preferences."
Dr. Ouslander is an internationally recognized geriatrician. He is a graduate of Johns Hopkins University and the Case Western Reserve School of Medicine. He has experience as a Professor at the UCLA School of Medicine, where he spent 15 years developing clinical, educational and research programs. From 1996 to 2008, he served as the Director of the Division Geriatric Medicine and Gerontology and the Geriatric Medicine Fellowship Director at Emory University in Atlanta, Georgia.
From 1999 to 2000, Dr. Ouslander served as the President of the American Geriatrics Society (AGS) and as its Board Chair from 2000 to 2001. He has served in the editorial leadership of the Journal of the American Geriatrics Society for 25 years, currently as its Executive Editor.
Dr. Ouslander received the 2012 Nascher/Manning Award from the AGS at the Annual Scientific Meeting in Seattle, Washington. He received this award for his distinguished career and life-long achievements in clinical geriatrics.
Among Dr. Ouslander's many achievements and contributions in the field of geriatric medicine and care is the creation and dissemination of Interventions to Reduce Acute Care Transfers (INTERACT), a quality improvement program that assists long-term care facilities and programs in improving care, and reducing unnecessary hospitalizations and their related complications and costs. Dr. Ouslander has been awarded nearly $5 million dollars in seven separate grants and contracts from various federal and private agencies including the National Institutes of Health and Centers for Medicare & Medicaid Services to further develop, disseminate and evaluate the impact of INTERACT.
He has published more than 200 original articles and book chapters and is a co-author of two popular text-books, Essentials of Clinical Geriatrics and Nursing Home Care, and an editor of the major textbook in geriatrics, Hazzard's Geriatric Medicine and Gerontology. He has been a visiting professor at numerous universities in the United States and throughout the world.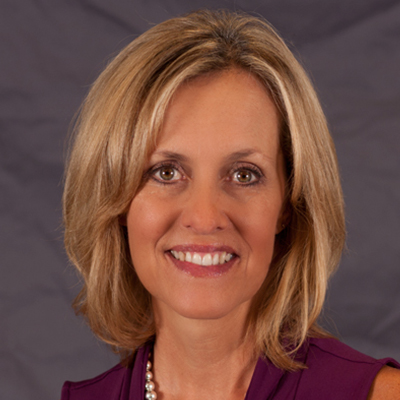 Susan Ryan
Senior Director, The Green House Project
"Person-centered care places the elder in the driver's seat for directing his/her life, and where he/she is deeply known and valued as a unique individual with intrinsic worth. This belief underlies all that is done to support and facilitate each person's ability to live meaningful and purposeful lives."
Susan Ryan, is the Senior Director of The Green House Project. Ryan has over 30 years of experience working with and serving elders as both a nurse and change agent. With international speaking and project management experience, Susan has served as an integral part of The Green House team for over 12 years, and has catapulted this movement into new spheres through synergistic partnerships and a tenacious drive to reinvent care and empower lives. Ryan also leads a Podcast, called Elevate Eldercare that features thought leaders discussing eldercare.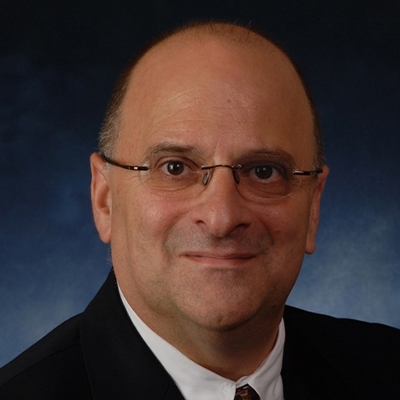 Don Shulman
President and CEO, Association of Jewish Aging Services (AJAS)
"To me person-centered care can represent any number of things. I, however, believe in two specific aspects of this concept. 1) The resident is an integral component of their care and lifestyle choices and not an object or a result of a plan that was derived either for them or as the results of a generic template. 2) Person centered care or if you prefer "person centered lifestyle" represents creating opportunities to build memories and experiences and not to simply re-live or recall them."
Since 2012, Don Shulman has been the President and CEO of the Association of Jewish Aging Services, a non-profit that supports Jewish communities' elder services. He has been working with seniors his entire career. He and his wife Debbie reside in Olney, Maryland, and have 3 sons, 1 granddaughter and 4 grandsons. Don is originally from upstate New York where he received his BS degree from SUNY Plattsburgh in Nutrition and Dietetics. Don is a Registered Dietitian and completed his internship at the Mayo Clinic in Rochester, Minnesota in 1979. He spent 23 years in senior dining with Marriott and then Sodexo. Prior to coming to AJAS, Don was a General Manager with Sunrise Senior Living in their full-service communities in Arlington, Virginia and Bethesda, Maryland.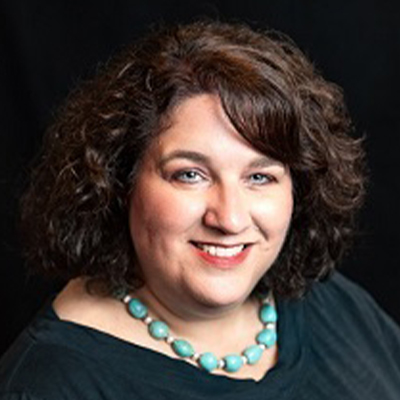 Lori Smetanka
Exec. Director, Consumer Voice
"Person-centered care supports and promotes an individual's well-being and empowers them in a manner that honors their preferences and choice in daily life, as well as in the provision of care and services."
Lori Smetanka is the Executive Director of the National Consumer Voice for Quality Long-Term Care, the leading national nonprofit advocacy organization representing consumers receiving long-term care and services in nursing homes, assisted living facilities, and home and community-based settings. From 2004 – 2016 she served as the Director of the National Long-Term Care Ombudsman Resource Center, providing technical assistance, training, and support to the 53 State and more than 570 local long-term care ombudsman programs across the country. Prior to that role, Lori served as Law and Policy Specialist at the Consumer Voice, where she provided policy analysis, consultation, education, technical assistance, and training on long-term care issues.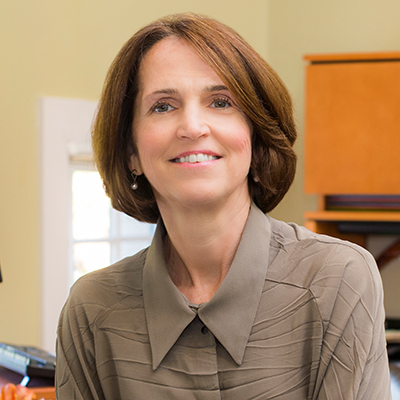 Katie Smith Sloan
President and CEO of LeadingAge
"Person-centered care is a focus foremost on addressing the preferences, needs and desires of an older adult. It is a relationship-based approach to care that is built on a philosophy of partnership between the individual and provider."
LeadingAge is a national association of over 5,000 mission-driven providers primarily for older adults. Sloan advances the organization's strategic priorities to support members and improve our current system of housing, services and supports, guided by the organization's mission to be the trusted voice for aging.
Sloan also serves as the executive director of the Global Ageing Network, an organization with a presence in over 50 countries committed to improving the quality of life for people as they age through shared learning, exploration and innovation.
Sloan serves on the Board of Directors of the Centre for Aging and Brain Health Innovation (CABHI) based in Toronto, HelpAge USA, the Long-Term Quality Alliance (LTQA), ValueFirst, and the Alliance for Home Care Quality and Innovation. She is national co-chair of Dementia Friendly America, a multi-sector national collaborative with a mission to foster dementia friendly communities.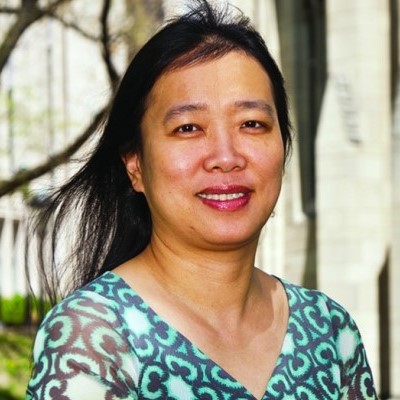 Fengyan Tang, PhD
Professor, University of Pittsburg, School of Social Work
"My understanding of person-centered care - delivery of quality care in line with care recipients' needs, preferences, and contexts that involve caregivers, families, and supportive service networks, engaging them in decision-making, care planning and management."
Fengyan Tang earned her PhD and master degree in social work from Washington University in St. Louis.
Dr. Tang's research focuses on productive and social engagement in later life, that is, engagement in social roles (e.g., volunteer, worker, and caregiver) that are meaningful to the individual and society. She also conducts research on how to provide adequate care to vulnerable older adults and the aging experiences in Chinese immigrants. Her work aims to address health disparities and advance social justice through investigation of the intersection of race, ethnicity, gender, social class, and immigration, which constitute the social contexts of inequality over the life course and have profound impacts on the well-being and engagement with life in old age.