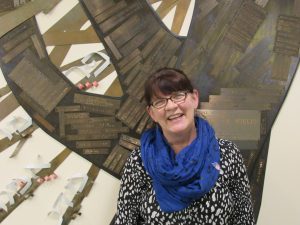 Each month, The Cedars celebrates our Culture Change Heroes – those staff that stand out for their leadership and team work, while embracing person-centered care in their interactions with the older people living at The Cedars. Since December, we've had the chance to recognize the following heroes: Joe Gerardo in Environmental Services; Melissa Deering, Amber Schmidt, Connie Poole, Tracy Coburn in Nursing; and Amy Callison, Neighborhood Homemaker. Here is what makes these heroes standout, in the words of their peers:
Going above and beyond to improve the quality of life and care for our residents. Through hard work with maintenance repairs and improving residents' day to day experiences.
Constantly striving for excellence, she helps to coach staff when they need it and constantly supports and encourages everyone she meets.
Between taking extra shifts and orienting new staff, she tirelessly helps all of our residents and ensures all tasks are done. Thank you for your hospitality and making sure the residents and their families are comfortable!
She is a team player, always open to helping her co-workers accomplish their tasks throughout the day.
She visits with residents who may need extra TLC, holding their hand, making a special snack and taking them on walks throughout the community.
As we transition into the Household Model of care at The Cedars, we look forward to transforming our community through building new structures on our campus to accommodate two, new long term care Households and adding a Memory Care Household. In addition, we are renovating our current short stay rehabilitation and long term care residences to support person-centered care in private rooms and beautiful common living rooms and kitchens.
While the new construction of the Household Model will begin this year, the culture change to person-centered care is well under way at The Cedars. Through our Steering Team and several Action Teams, we are leveling the organizational structure so that all staff has the opportunity to offer their expertise, creativity, and leadership abilities. Many small steps have developed into some big shifts throughout our community, all towards the goal of providing home for our residents.