The need to change the way our society approaches the care of seniors has come to a crucial point. Older adults are living longer and demanding richer experiences. They want to maximize their later years. The Cedars is making a bold, mission-based move in a new direction. We are transitioning to the Household Model of care and embracing a culture change for our entire staff that will dramatically expand our ability to provide innovative, person-centered care.

The Sam L. Cohen Households is expected to open late 2020 for Skilled Nursing Care and Memory Care Assisted Living. For more information for you or a loved one, contact us today at 207.221.7162.
The Person-Directed Life
Each resident chooses the rhythm of his or her individual life, the rituals and pleasures that are part of it. They get up as they wish, eat when and what they want, bath how they prefer, participate in activities as they choose, host family, friends and neighbors, and go outside as the spaces are designed with safety in mind. Residents partner with their physician and Household Coordinator to actively engage and participate in all decisions regarding their care.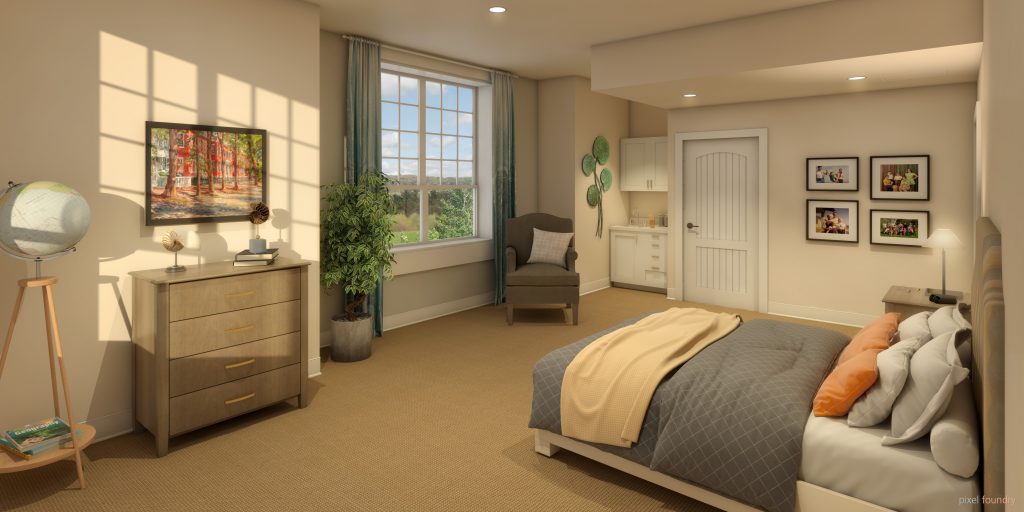 Community to Support Quality Care
The community is structured around the Households and the Households are centered around the resident and their family. The Households practice leadership, team decision making, and are deeply committed to high involvement from residents, family and staff. Each Household shapes itself and responds to the needs and direction of the residents who live there. Each Household is led by a team that balances quality of care with quality of life.
Vibrant Living
The Household Model encourages residents to continue defining who they are through meaningful and purposeful engagement. The six dimensions of wellness are supported – including spiritual, intellectual, physical, social, vocational and emotional – as well as each individual's energies, appetites, beliefs and attitudes. Through group and individual activities and specialized programs, residents have the opportunity to continue living vibrant lives.
The Heart of the Home
At its core is a home environment that begins with a front door with a doorbell and features private bedrooms and bathrooms, a full kitchen that is open 24 hours a day, a living room, dining room, den, sunroom and other community spaces filled with natural light.